Report on the Canadian Chamber of Commerce in Latvia Annual General Meeting, October 5th, 2020
07.10.2020


---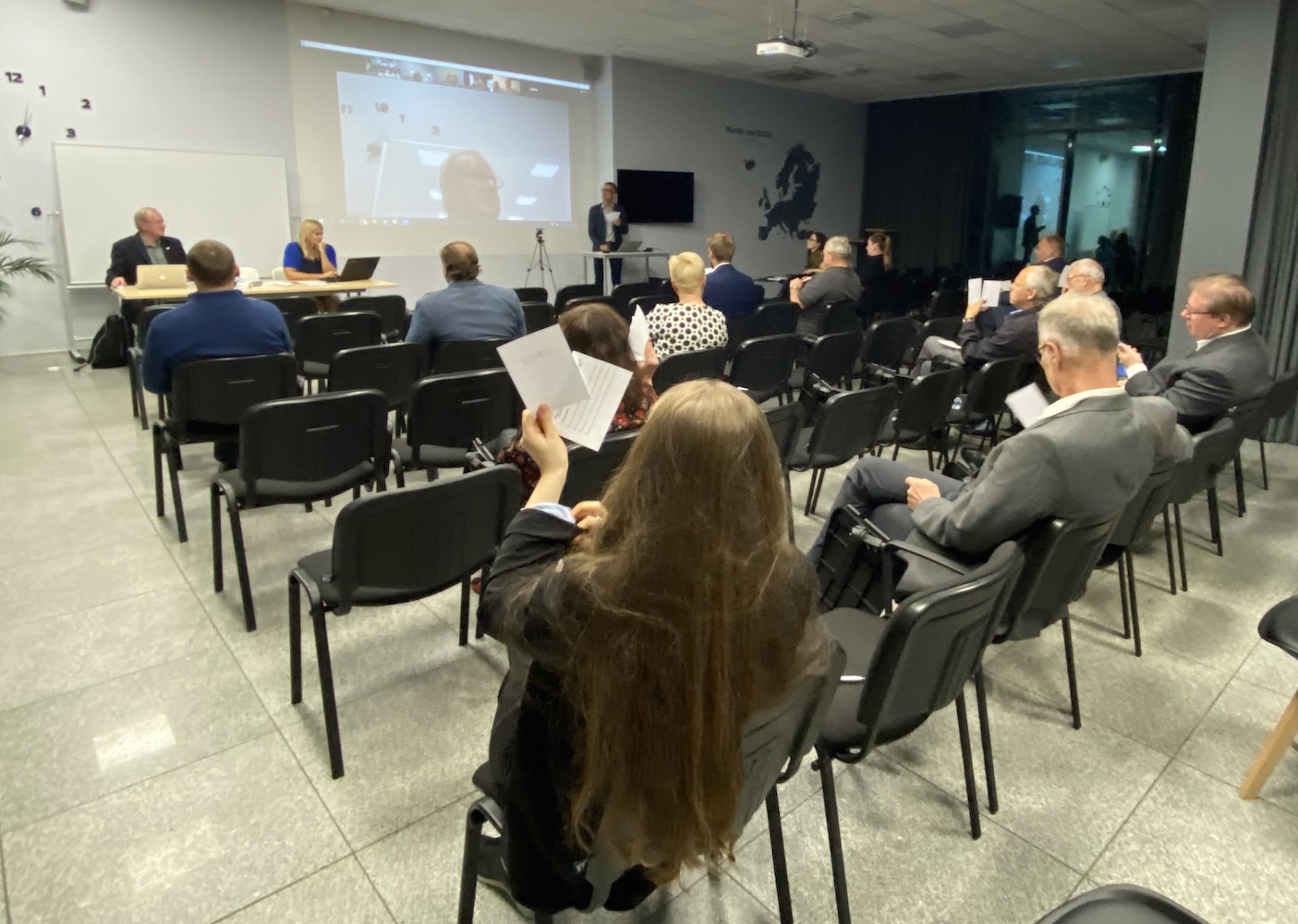 The CanCham experienced an extremely positive AGM on Monday, October 5th, 2020 at the Unity Business Centre despite some technical glitches associated with attempting to conduct part of the meeting remotely with ZOOM teleconferencing because of the situation with COVID-19. 19 members were present representing a total vote count of 41.
As there were no major elections this year, the AGM dealt with administrative issues including a review of the annual report, audit report and financial report, as well as accepting a budget for the next year. This information, along with the minutes of the meeting can be accessed by members in the members section of the CanCham web site.
We were please to elect Shane Kells to the Board who replaces Henrik Mjoman who resigned in the spring. Shane has recently been appointed to the position of Director of the International School of Riga. He is a Canadian citizen who graduated from the University of Alberta with a Bachelorís of Arts (BA) in Sociology and a Bachelor of Education (BEd) Degree in Elementary Education and Teaching. He studied Educational/Instructional Technology at the University of Southern Queensland and Graduated from the University of New England (AU) with a Master of Education (MEd) Degree in International Education. Shane has served as the Head for the American International School in Kingston, Jamaica (1 year), as Head of the Canadian International School Bangalore (7 years), as Principal (ES) of the Korea International School in Korea (4 years) and Head of the Utahloy International School in Zengcheng (5 years).
The following upcoming events were identified (see events http://cancham.lv/events):
October 12th, the Canadian Thanksgiving dinner with guest speaker, H.E. Kevin Rex, Canadian Government Ambassador to Latvia,

ongoing biweekly ZOOM teleconferencing meetings for the Construction Related Services, Trade Facilitation & Export and Health & Leisure groups

a series of ďShow & TellĒ member presentation events in the fall designed to better introduce members to each other and to the general public,

December 7th, the CanCham Christmas in support of N'c LÓdzas.
We remind everyone of CanChamís Sort term objective - The CanCham intends to optimize the expected benefits from the Comprehensive Economic and Trade Agreement (CETA), the Canada/European Union free trade agreement that will remove most tariffs and bureaucracy between the EU and Canada and will greatly impact small and medium sized business. See http://ec.europa.eu/trade/policy/in-focus/ceta/. This will provide major export opportunities for EU and Canadian companies, particularly for small and medium sized businesses.
We thank all members for their participation. Onwards and upwards!
Please follow http://cancham.lv/news for updates.
---
Back