Report on Canada's 154th birthday with the CanCham in Latvia
19.07.2021


---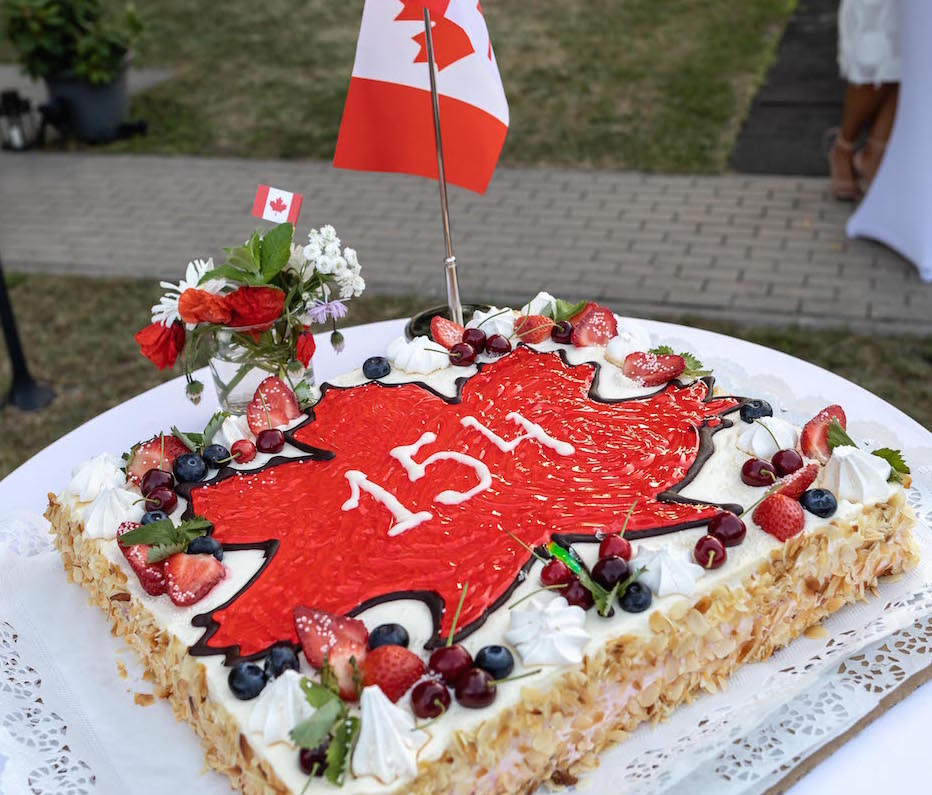 Please see pictures at https://www.facebook.com/canchamlatvia.
42 members and friends attended CanCham's Canada's 154th birthday celebration on Thursday, July 1st, 2021 at the Sonada Hotel Gardens, Gertrudes 129 https://rigaapartment.com/. Finally (again)! We had a chance to do some serious networking and to meet in person since last October and the start of the most recent COVID-19 state of emergency - outdoors.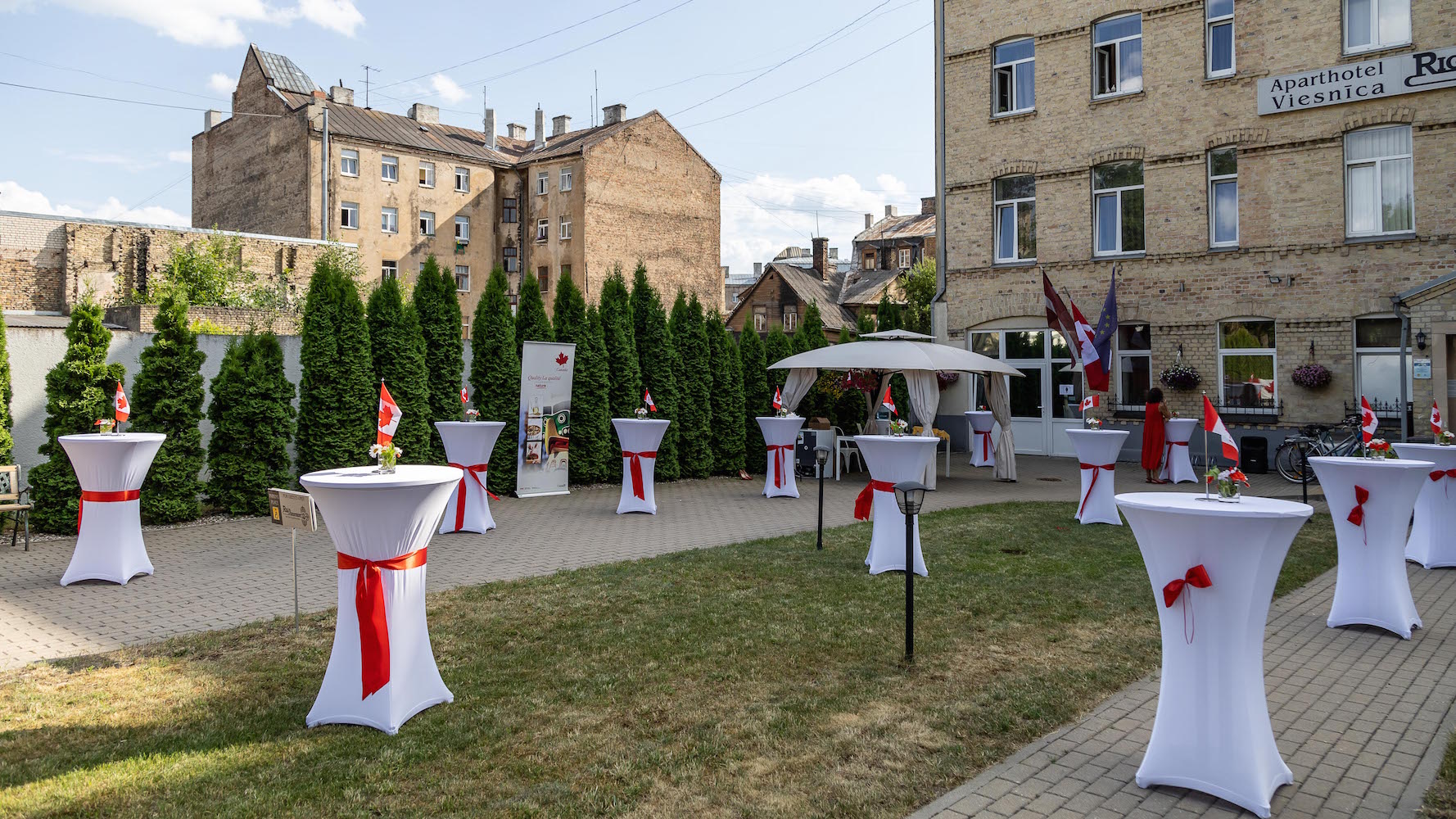 In his welcoming remarks, Ed Kalvins recognized CanCham's Corporate Contributing members, Exupery International School (https://exupery.lv/) represented by Daria Brodnikovskaya, and Savoie Arbitration (https://savoiearbitration.com/), and Senior Corporate members Indian Raja represented by Sunny Motwany (http://indianraja.lv/), Singh's Restaurants (http://www.singhs.lv/) and Energolukss (www.energolukss.lv) represented by Miķelis Caunītis.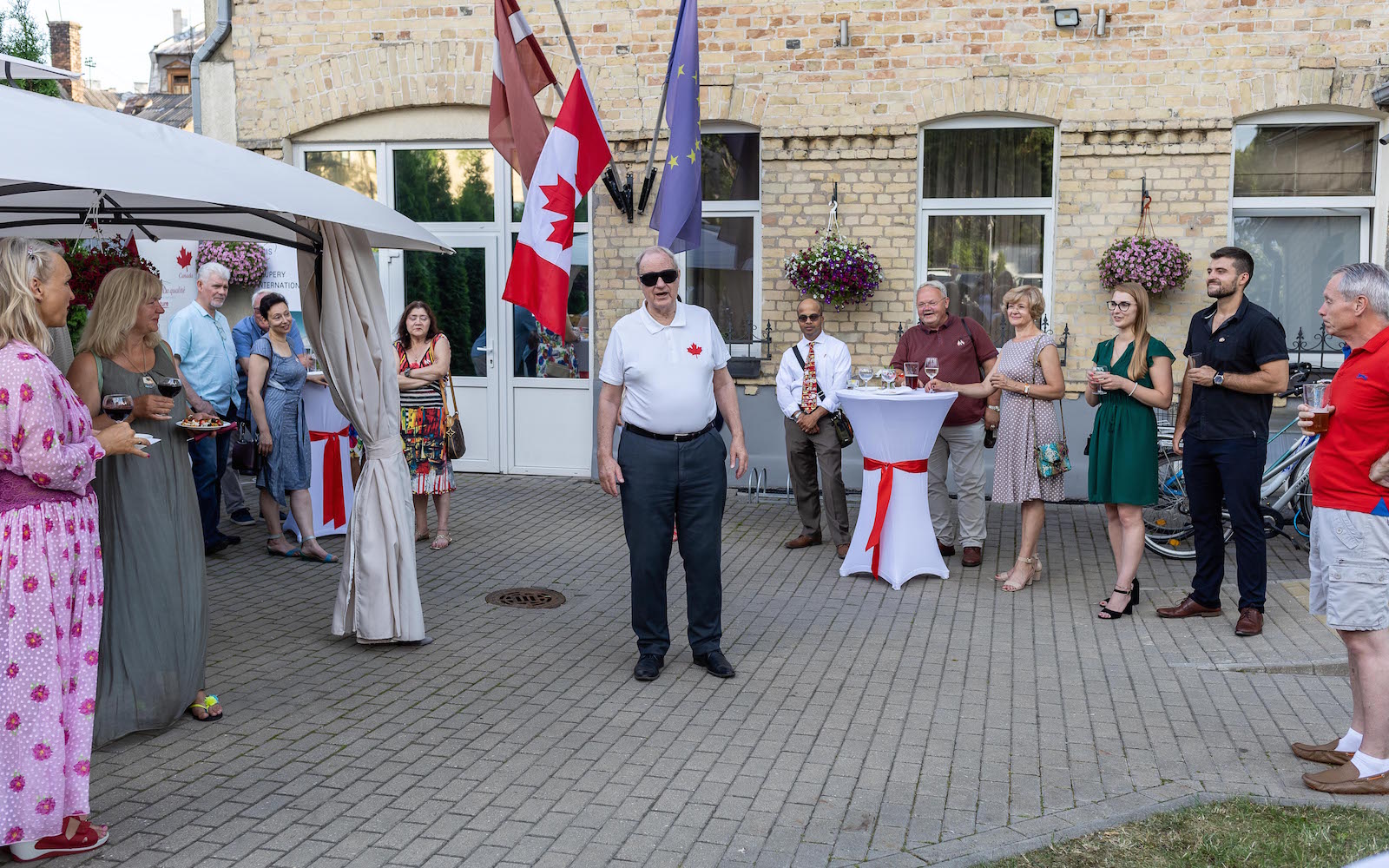 We were pleased to be joined by Irena Cīrule, Jude Pecora and Jevone Nicholas of the Canadian Embassy. The exquisite venue allowed all a great opportunity to network in a very comfortable fashion, and to enjoy the BBQ hamburgers and potatoes in style.
And so, 154 years of Canada is behind us, and we look forward to the next year.
Please follow http://cancham.lv/news for updates.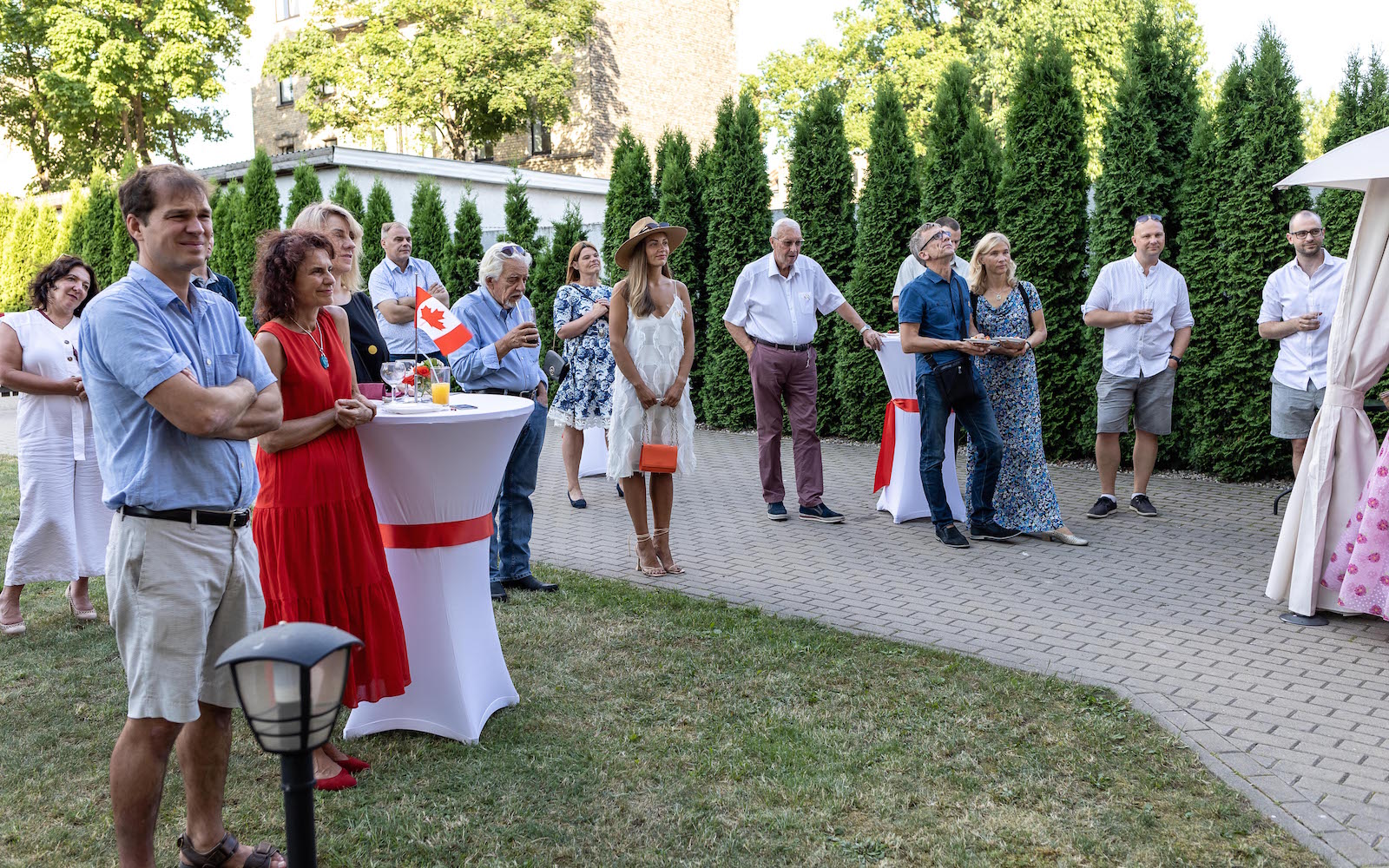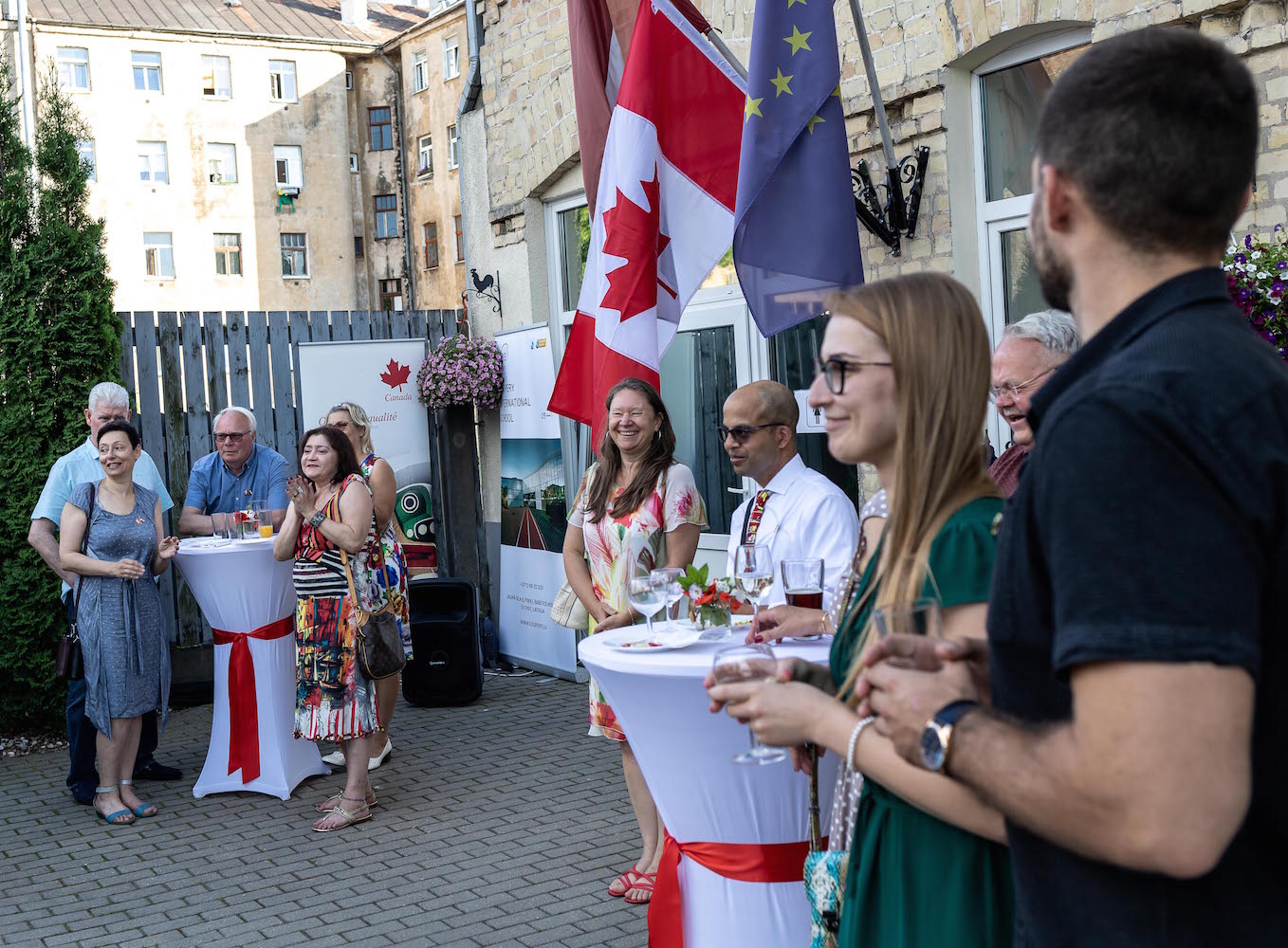 ---
Back