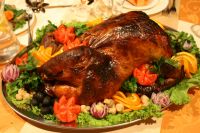 Thanksgiving Dinner review
View comments (0)


24.10.2013


---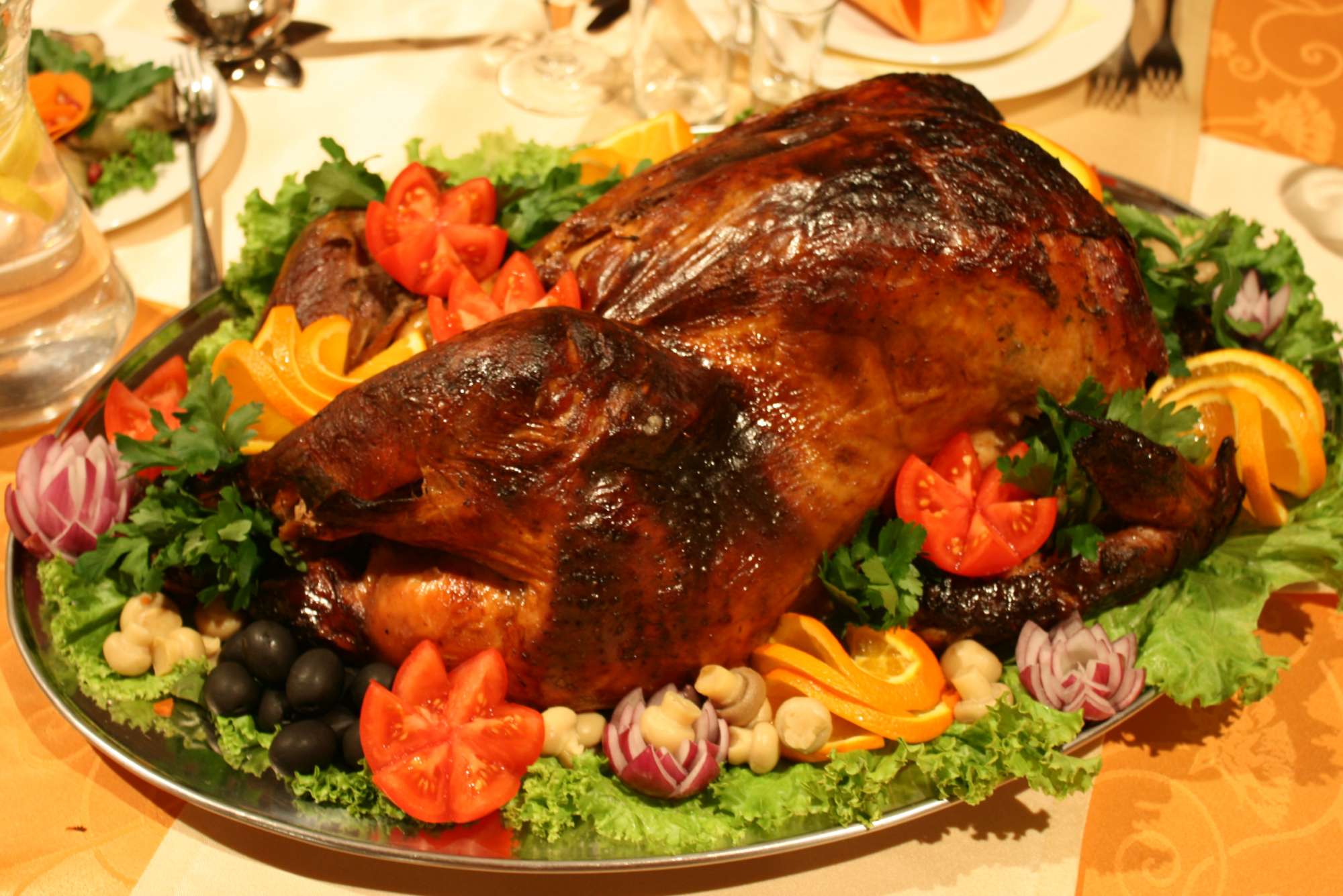 A grand turkey – made a grand appearance at the Canadian Chamber of Commerce Thanksgiving Celebration!
A small but fun group assembled at Akhtamar Armenain Restaurant to give thanks and not only have some turkey – but also enjoy some fabulous Armenian dishes - topped off with a generous serving of baklava. The roasted turkey arrive whole on platter and was carved up for everyone to enjoy! By everyone's account the food was great –there no turkey loaf to be seen anywhere this year!
Valters gave an appropriate speech (in that it was short) emphasizing the unique multi-cultural aspect of Canada and how small fraction of Canadian population identify with being of Baltic origin. In fact those of Armenian origin (0,9%) are slightly more than all three Baltic countries combined. He also talked about Thanksgiving's origins in Canada date back to 1578 with Frobisher's 3rd. attempt to find the NW passage through Canada's north. This predates our pilgrim neighbour's to south by almost 50 years.
Thanks again for everyone for coming and look forward to the next multi-cultural Thanksgiving experience.
The Canadian Chamber of Commerce in Latvia
---
Back
name: