Report on the Commercial visit to Iecava with the Canadian Embassy in Latvia and the CanCham on Thursday, August 6th, 2020
06.08.2020


---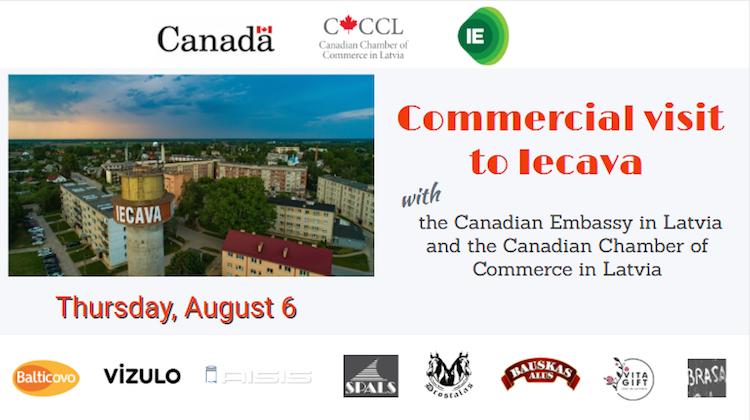 See Album for pictures.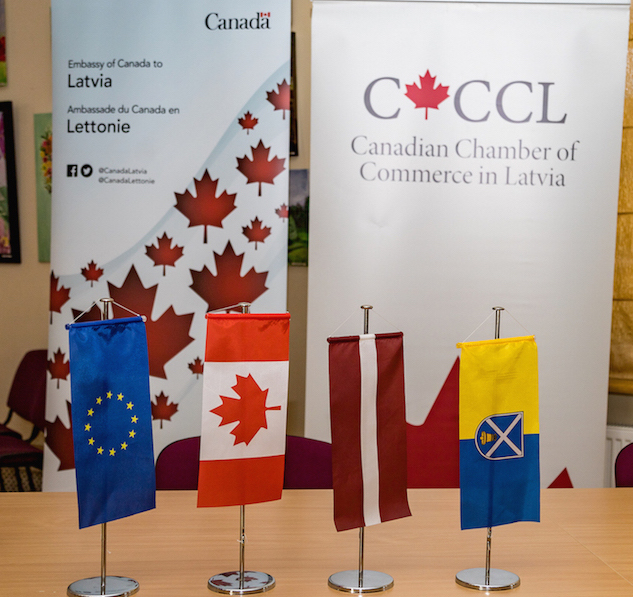 The Canadian Chamber of Commerce in Latvia in cooperation with the Canadian Embassy in Latvia participated in a commercial visit to Iecava on Thursday, August 6th, 2020. The program included a meeting with municipal leaders of the Iecava Municipal Council (Dome) followed by visits to local companies.
CanCham's objective is to help develop strategic partnerships between Latvian and Canadian companies by using CanCham's DMC system. Our visit to Iecava was to introduce ourselves to possibilities in the Iecava municipality and connect with the business community.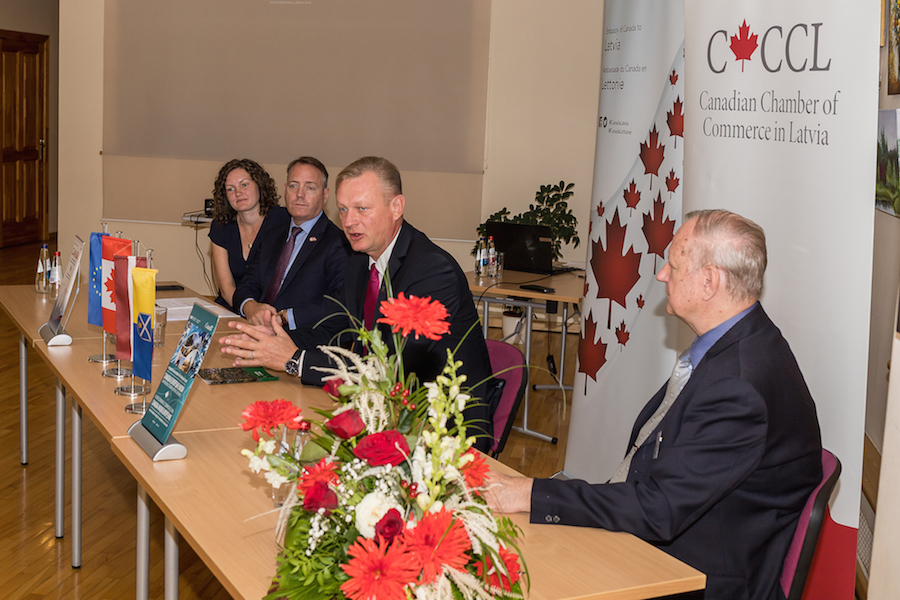 We met at the Iecava Cultural Centre. The Canadian delegation included H.E. Mr. Kevin Rex, Ambassador, Embassy of Canada, Ms. Irena Cirule, Commercial Officer, Embassy of Canada, Ed Kalvins, President, Canadian Chamber of Commerce in Latvia, as well as members of the CanCham.
Iecava was represented by Mr. Aivars Mačeks, Chairman of Iecava County Council, Mr. Normunds Vâvers, Deputy Administrative Manager of Iecava County and Ms. Indra Latviete, Head of Finance Department of Iecava County.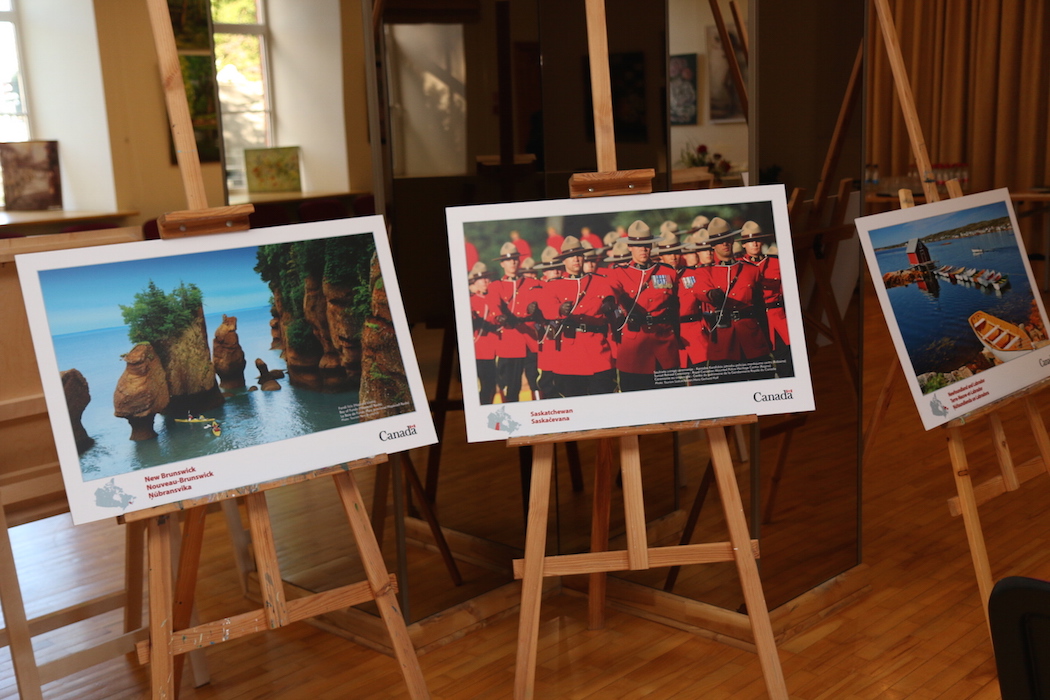 Mr Mačeks welcomed his guests and provided an overview of Iecava which was followed by a short presentation. Ambassador Rex provided insights about Canada, while Ed Kalvins stated CanCham's objectives and how they could benefit businesses in Iecava. We agreed to work together to enhance Latvian and Canadian commercial relations by involving the local business association. The formal meeting was followed by the opening of the art exhibition "Canada Landscape".
We then visited several manufacturing facilities where the program included a presentation by and discussions with company representatives, and a plant tour.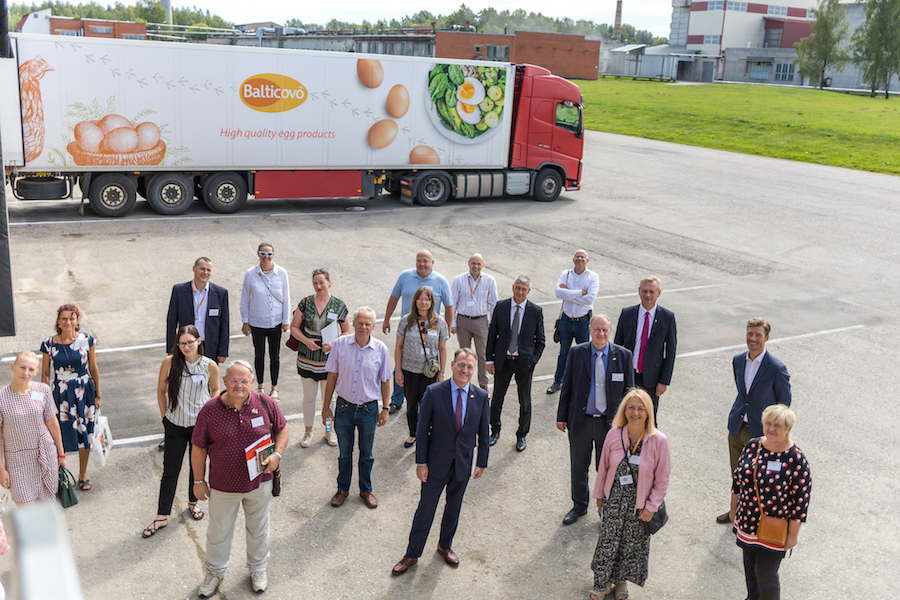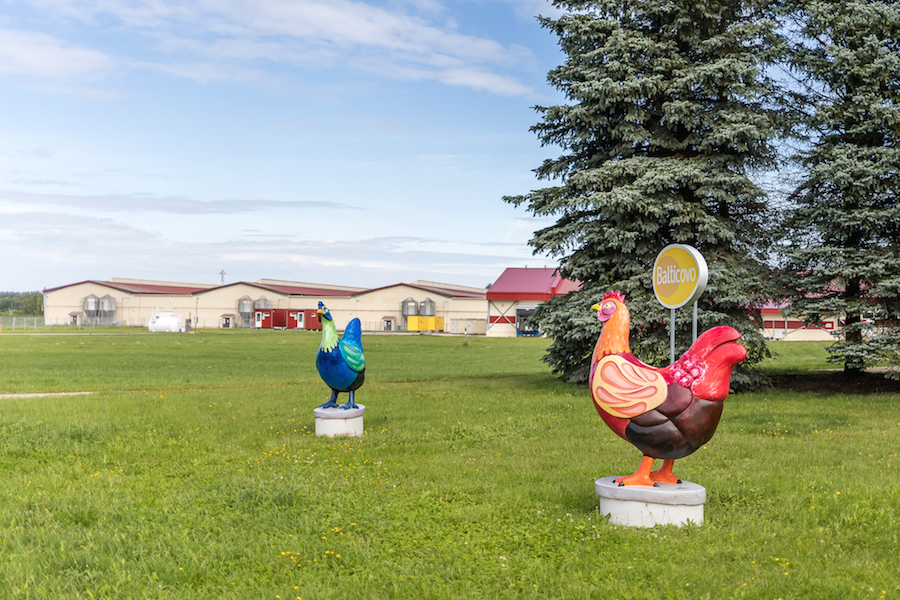 Balticovo: Largest producer of eggs and egg products in Northern Europe. Met with Toms Auskaps, Head of Communications and Development and Board Member, and Mr. Vjačeslavs Kočetkovs, Commercial Director. Cooperation possibilities include trade with egg products (though not eggs themselves), and technology transfer. They are considering expanding their facilities. Balticovo is a candidate for strategic partnerships with Canadian companies.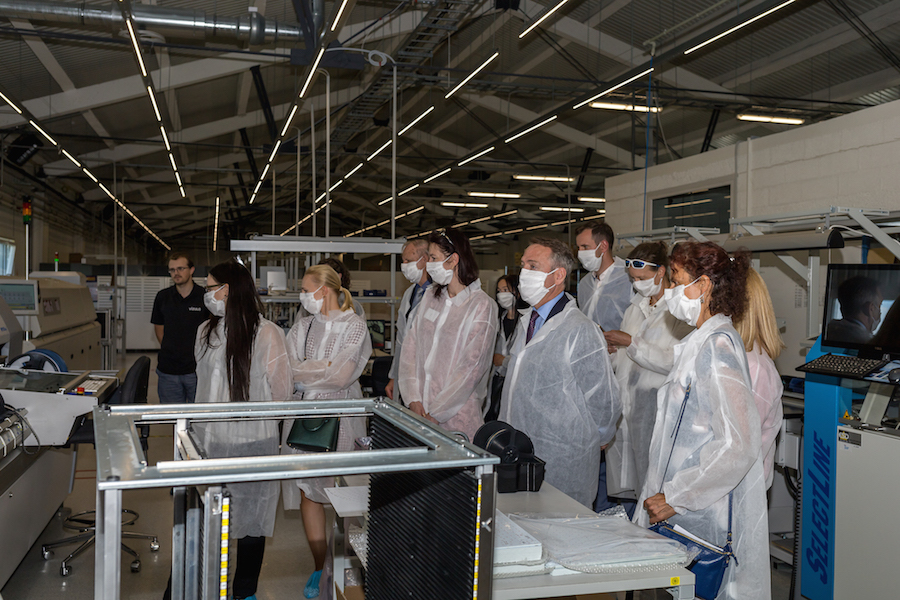 Vizulo is a LED luminaire production and sales company specializing in territory, street, commercial, industrial and architectural LED lighting. Met with Jevgenijs Lipinskis, Export Manager, and Ilze Sproge, Project, Quality and Sales Admin Manager. Vizulo specializes in low volume production and special/designer applications as opposed to mass production. Vizulo is a candidate for strategic partnerships with Canadian companies.
Then we had lunch at at "Viestarti" which offered typical hearty Latvia cuisine.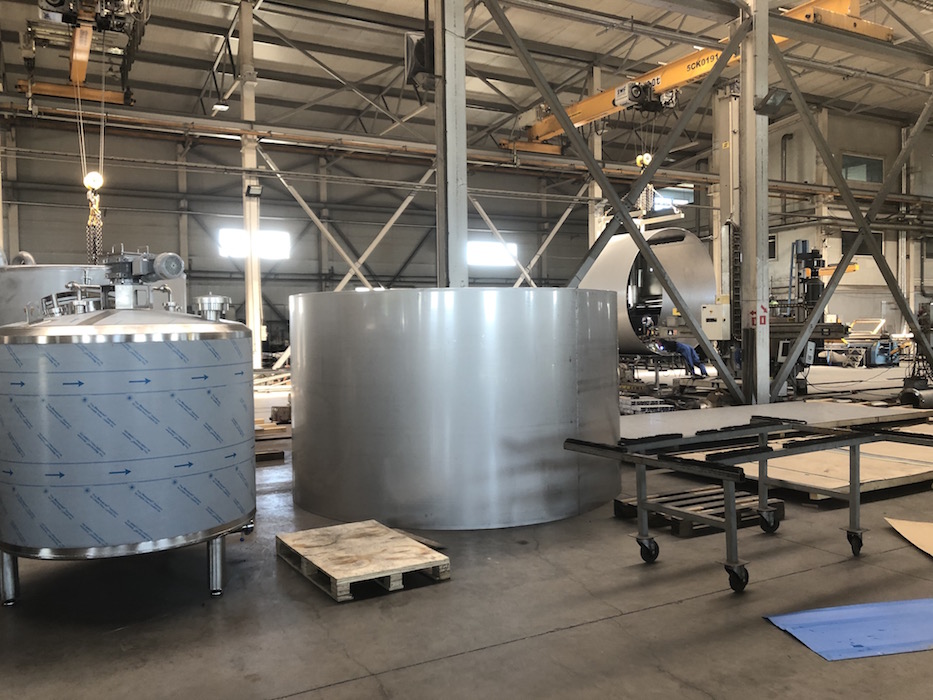 Aisis: Stainless steel equipment and tanks for the food, chemical, pharmaceutical, energy and other industries. Met with Ivars Upmalis, Chairman of the Board. Specialty equipment. Aisis is a candidate for strategic partnerships with Canadian companies.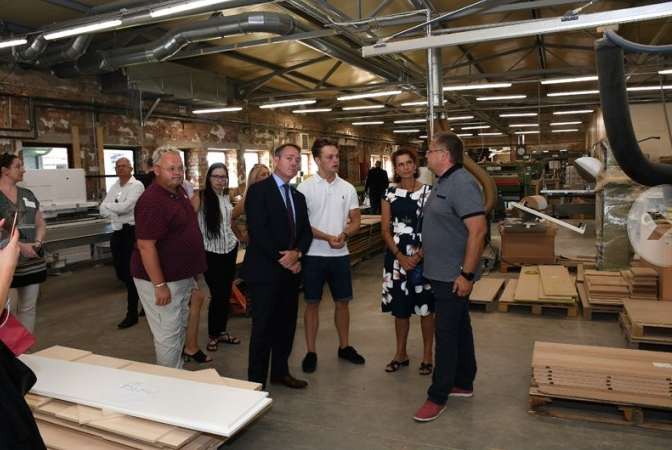 SPALS: Modern, custom built furniture manufacturing company. Met with Jânis Nudiens, Chairman of the Board. Spals concentrates on restaurants and hotels providing unique solutions for their clients. Of note is a kitchen system for people with special needs, ie with controls on a front panel. Spals is a candidate for strategic partnerships with Canadian companies.
Summary of manufacturing facilities visited: All were modern, well managed and organized, with most emphasizing specialty, low volume production characteristics similar to those found in the industrial sector in Canada in the small and medium company size ranges. This means that both sides could benefit from cooperation in each others markets by using the established sales organizations of each partner.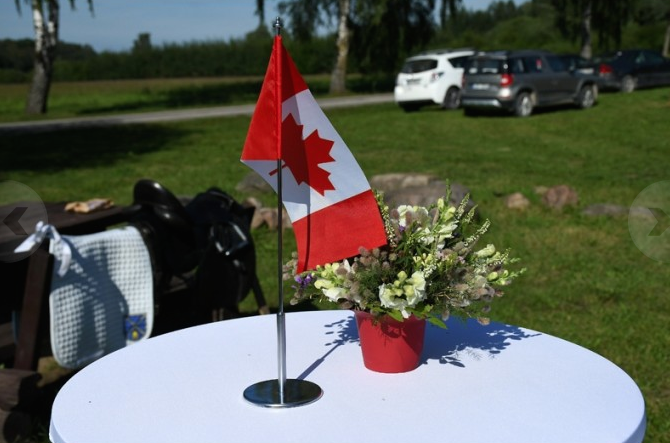 The day ended with a visit to CanCham's member Sports Club Drostalas with end of day networking, with its owner, Linda Arâja, treating those present with horseback rides and a pleasant outdoor venue for discussing the day's proceedings. Thank you Linda, for this opportunity.
We thank our sponsors: the Canadian Embassy in Latvia for sharing in event costs, rgBrasa for providing the stand-up tables, Bauskas alus for beer, and Vita Gift for flower arrangements.
We recognize CanCham's Corporate Contributing members for their support of the CanCham: Exupery International School and Savoie Arbitration, and Senior Corporate members Indian Raja, Singh's Restaurants and Energolukss.
Please follow http://cancham.lv/news for updates.
Corporate

Contributing

Members

Senior

Corporate

Members




---
Back