Report on Focus on Canada and the Canadian Embassy with H.E. Alain Hausser
07.06.2018


---
CanChamís Focus on Canada and the Canadian Embassy with H.E. Alain Hausser
Canadian Government Ambassador to Latvia took place on Monday, June 4
th
at 18.30 at the Mercure Riga Centre Hotel, Elizabetes 101
http://mercureriga.lv/
.
Ed Kalvins updated us on the current state of affairs of the CanCham, encouraged us to read up on
www.cancham.lv
and how to use the site to our benefit in for instance approaching the CAF or NATO for tenders, or to access members and made the following annoncements
(see /docs/961/Presentations/CanCham_180604_Announcements.pdf)
Senior Corporate Members were recognized:
The following new members were introduced:
A new CanCham feature: information advertising CanCham groups is to be provided in both the CanCham web site in the http://cancham.lv/news section, and the Face Book https://www.facebook.com/canchamlatvia page. The new strategy for entering the Canadian market was explained, and several of the groups met with their group leaders to discuss action plans appropriate to their businesses.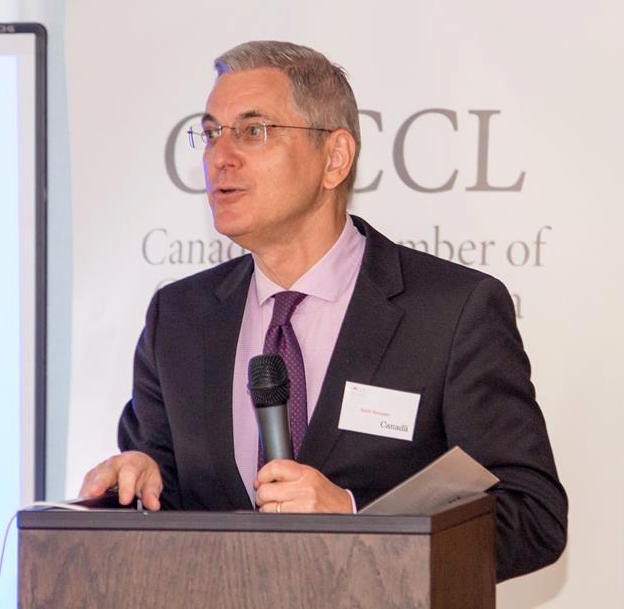 H.E. Alain Hausser then provided an update on Canada-Latvia relations and other relevant issues such as
the current status of CETA, and reactions or results - still early days though.

improvements in trade between Canada and Latvia and/or the Baltics because of CETA

upcoming plans of an economic/trade nature such as participation in trade shows and planned missions to or from Canada, Including Riga Food, Environment & Energy and M'ja.

current Embassy personnel and what they are responsible for, with embassy staff almost doubling over the last year or so.

comments/updates about the Canadian Armed Forces NATO deployment.
We noted that this was probably the last time Ambassador Hausser will address the membership before leaving for home. We thank him for his contribution to the CanCham and for providing a very informative update this evening which resulted in numerous questions from the audience.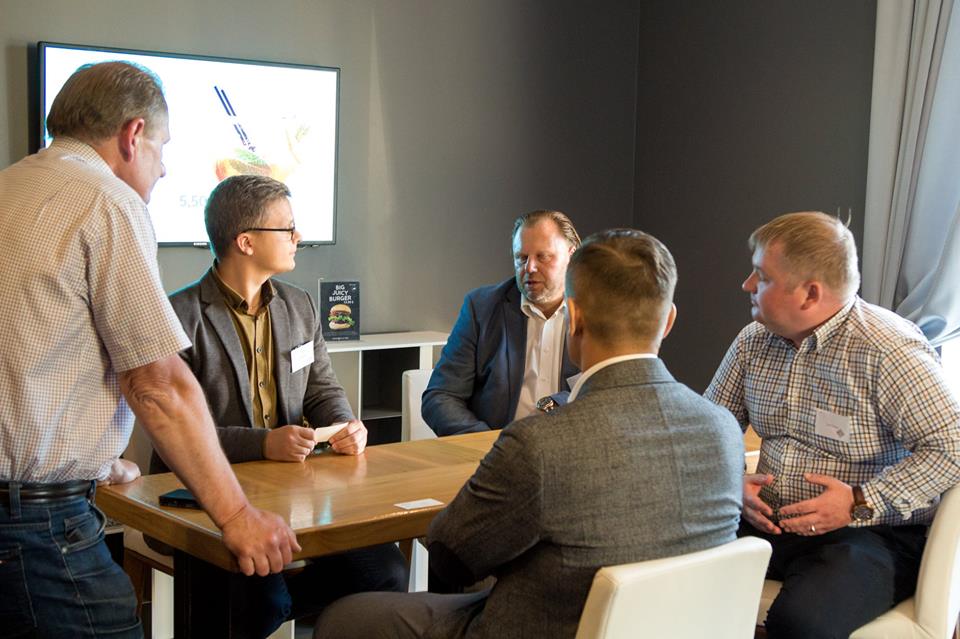 A special thanks to the bartender who took great initiative, good finger food and frankly best wines we have had in a long time - French Grenache and Chardonnay grapes - at the right temperature.
Networking after the official part seemed to take off and people remained for a long which always is a good sign.
The next event - July 1, 18:30, in Indian Raja in the Old Town for Canada Day. To register, go to http://cancham.lv/events/canada-day-2018. A special welcome to Canadian troops stationed here in Latvia, with their family members at the membership price level.
Please follow http://cancham.lv/news and www.facebook.com/canchamlatvia/ for updates.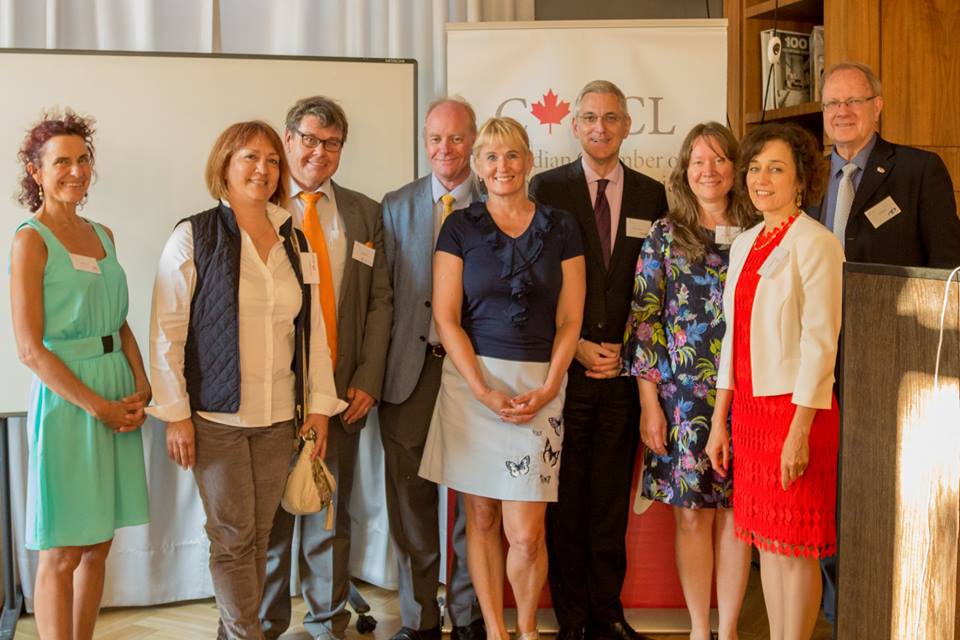 ---
Back