Report on CanCham's "Speed Dating" Networking event
06.06.2019


---
CanCham's "Speed Dating" Networking event took place on Monday, June 3rd, 2019 at Singh's Restaurant, Ěertrűdes iela 32, Rîga - http://www.singhs.lv/.
https://www.facebook.com/pg/canchamlatvia/photos/?tab=album&album_id=2414055035324361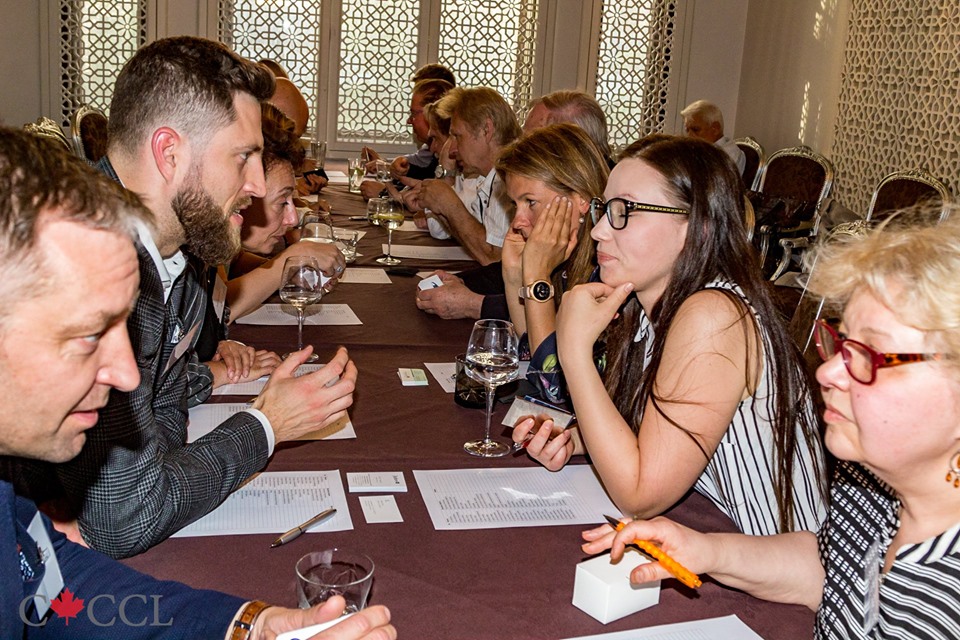 Guests were met by a delicious Indian style buffet suited for spicy and non-spicy tastes provided by Singh's Restaurant chefs.
Ed Kalvins then opened the event by recognizing CanCham's first Corporate Contributing member, Exupery International School represented by Anna Barabanova, and Senior Corporate member – Singh's Restaurants, as well as New Business member br.ook interior architecture represented by Baiba Ruke and Ligita Brege. Progress on the DMC initiative (http://cancham.lv/dmc) was provided.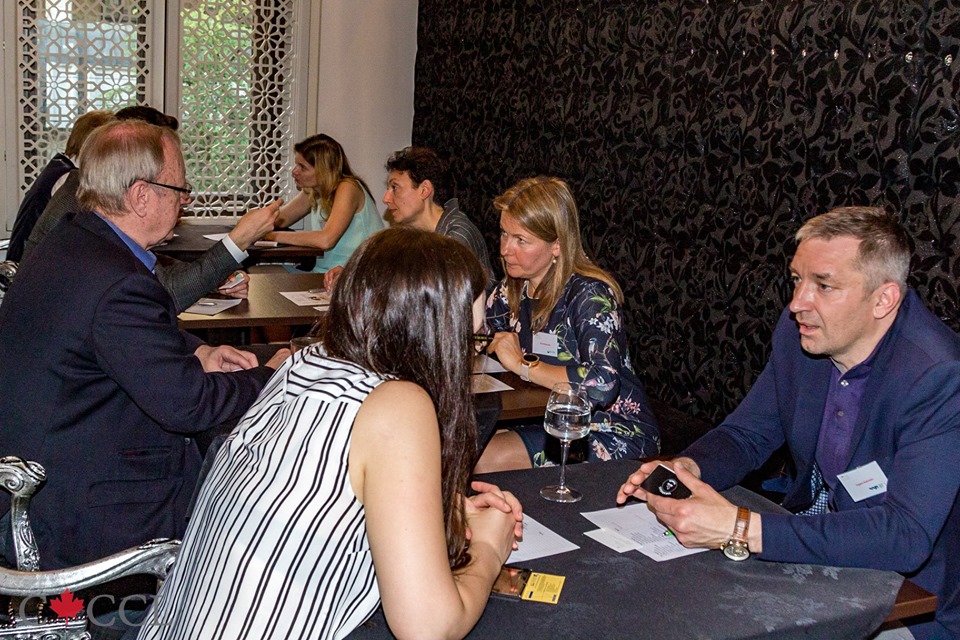 In business, it is important to know people who can help you with your business. They can become clients or partners, or help solve business problems. The "Speed Dating" method involves sitting with a person for three minutes – one minute to describe what you do and what you have to offer, one minute where the other person describes what they do and what they have to offer, and one minute to discuss what you have in common and possible areas of cooperation and interest. During this time there is the opportunity to exchange business cards and decide if there are reasons to continue discussions, and if so, when.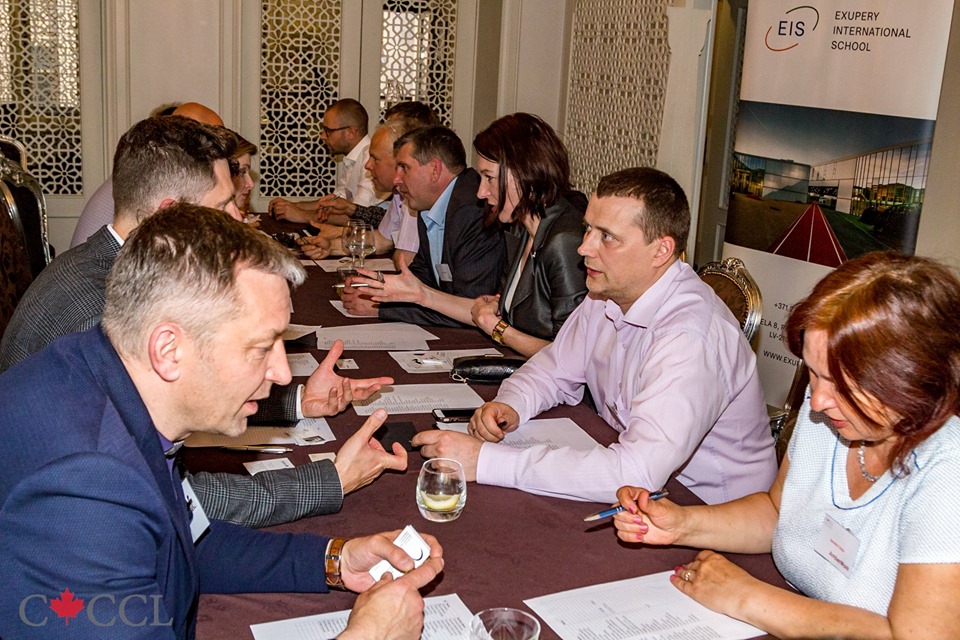 The event was organized at the request of Cancham members who wished to get to know the services and products offered by other members, but also to communicate their interests. This was a new experience for most, and a learning experience for our organizers. 28 people participated in the exercise and the consensus was that it was a good experience. Not only was there a chance to meet new people, but even when there were discussions between two who knew each other, new information was exchanged. A definite value-added event to be repeated annually.
Upcoming Events (http://cancham.lv/events/upcoming--events?pp=):
Monday, June 17th at 14.00

- CanCham Knowledge Services Group meeting at the Technical Partners office, 109 Vienîbas Gatve.

Sunday, June 30 at 14.00 -

Canada Day Celebration at the Baltic Beach Hotel,

https://www.balticbeach.lv

/

Tuesday, July 16th at 12.00

– Focus on Procurement and Services at the Radisson Blue Daugava Hotel (

https://www.radissonblu.com/en/hotel-riga

)
Please follow http://cancham.lv/news and www.facebook.com/canchamlatvia/ for updates.
---
Back