Report on CanChamís Focus on Money, with Dana Reizniece-Ozola, Minister of Finance
08.04.2018


---
CanChamís Focus on Money, with Dana Reizniece-Ozola, Minister of Finance

took place

on

Thursday, April 5

th

, 2018

at the Grand Palace Hotel, in Riga,

www.grandpalaceriga.com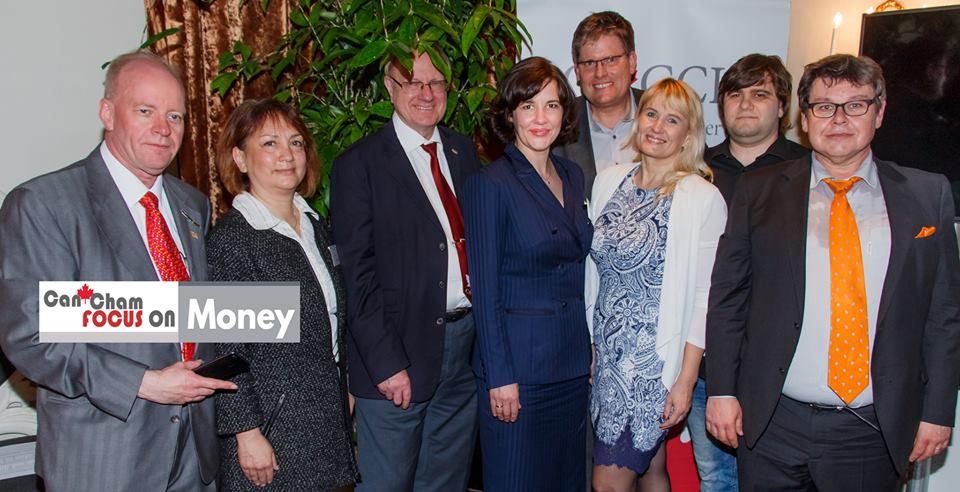 Ed Kalvins opened the meeting with the following announcements:
Senior Corporate Members were recognized:

New members:

Event Sponsor:

Upcoming Events

Monday, April 16th, Partnership for Profit

Thursday, April 19th, Joint Chamber Salvation Army event

Friday, May 11th, - CanCham Focus on Energy and Economics

Monday, June 4th Ė CanCham Focus on Canada and the Canadian Embassy

Friday, June 15th Ė Celebrating Latvia with a plant tour of Br'lis Brewery

Sunday, July 1st at 14.00 Ė Canada Day at Indian Raja
Ed Kalvins then briefly spoke about previous speakers to CanCham events who have spoken about numerous factors that affect our businesses. These included:
Arvils Ašerādens, Economics Minister,

Ms. Ilze Cirule, Director General of the State Revenue Service and

Artis Pabriks MEP and EP's chief rapporteur on CETA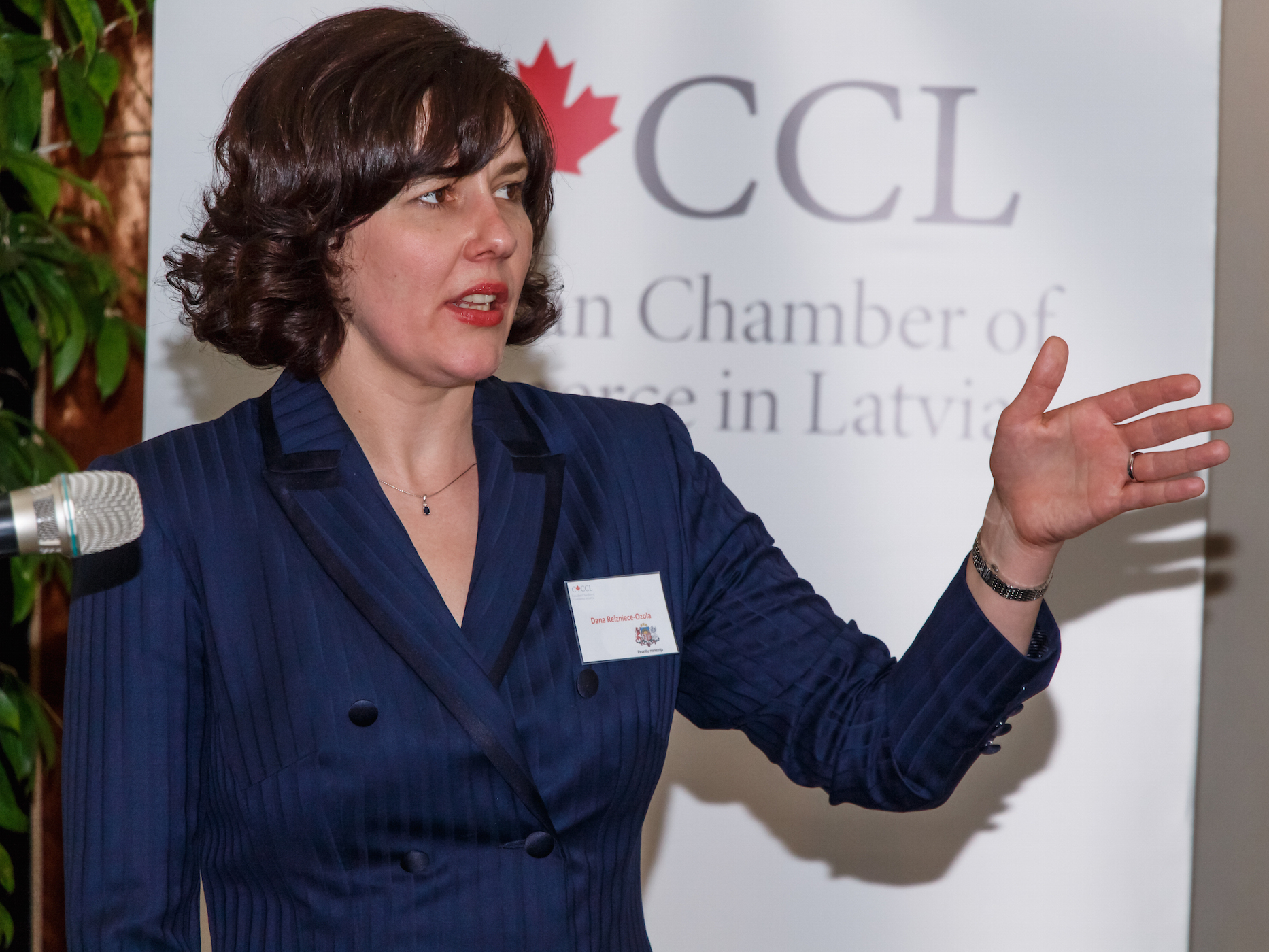 Today we had the opportunity to welcome Mrs Dana Reizniece-Ozola, Minister of Finance to provide an update on Tax Reform, the State Revenue Service (VID), Investments, Banks, etc. and the latest developments from the Finance Ministry and how do they affect business in Latvia.
Mrs Reizniece-Ozola started with a presentation on numerous economic and financial issues. Please see CanCham 180405 Finance Ministry for the full presentation. She indicated that tax revenues were increasing as a result of the recent tax reform, but did concede that the Government was having difficulty promoting achievements and battling negative impressions, and that retraining personnel in VID was indeed a challenge that still needed work. She also indicated that the Finance Ministry is searching for a new Director General of the State Revenue Service after the passing of Ms. Ilze Cirule. Suggestions would be welcome.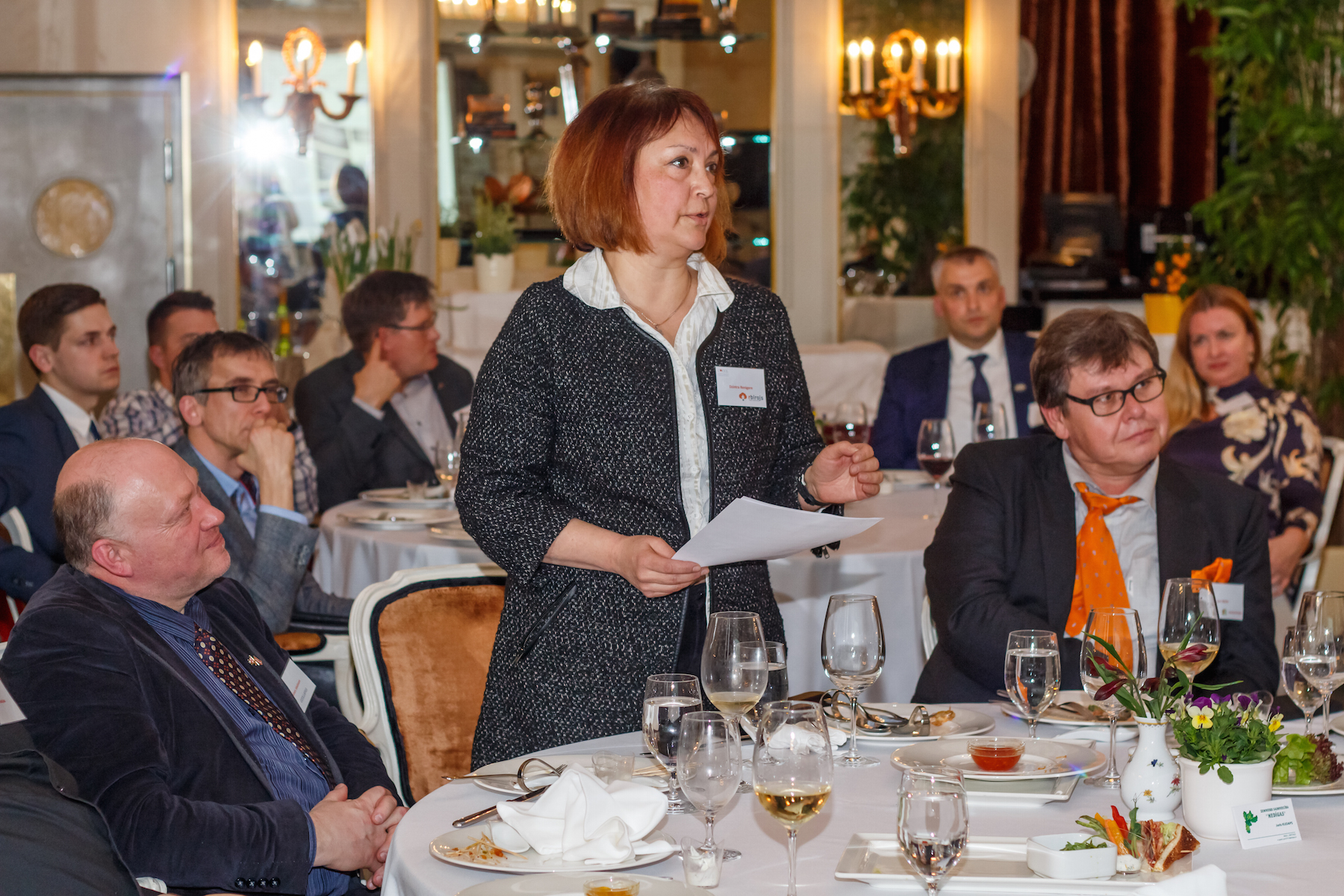 There were many questions from the audience covering a multitude of topics including
practical examples from the accounting world which cause entrepreneurs both hairs pulled and emotional fall-out,

past profits accumulated in companies which are now subject to additional taxes,

differing taxation practices between those renting apartments and those providing hotel accommodation,

concerns about corruption in the banking sector of the kind we so often noticed in the pre-crisis period where bank personnel appear to be profiting from arranging loans,

comments that the banking sector does not support investment projects using internationally accepted eligibility criteria,

tax levels for individual entrepreneurs,

cumbersome and difficult to follow accounting regulations, particularly for small businesses and associations (NGOís) that cannot afford the personnel to deal with them.

how to communicate with the Finance Ministry and VID.
Among those actively posing questions were Mikelis Caunitis (Energolukss), L-G Hedlund (Bergvikskog), Dzintra Renigere (R Birojs), Kaare Birkkeland (Amber Pool), Janis Janovskis (Passive Management), Henrik Mjoman (PRIME), ArvÓds Godjuks and Ed Kalvins (Technical Partners).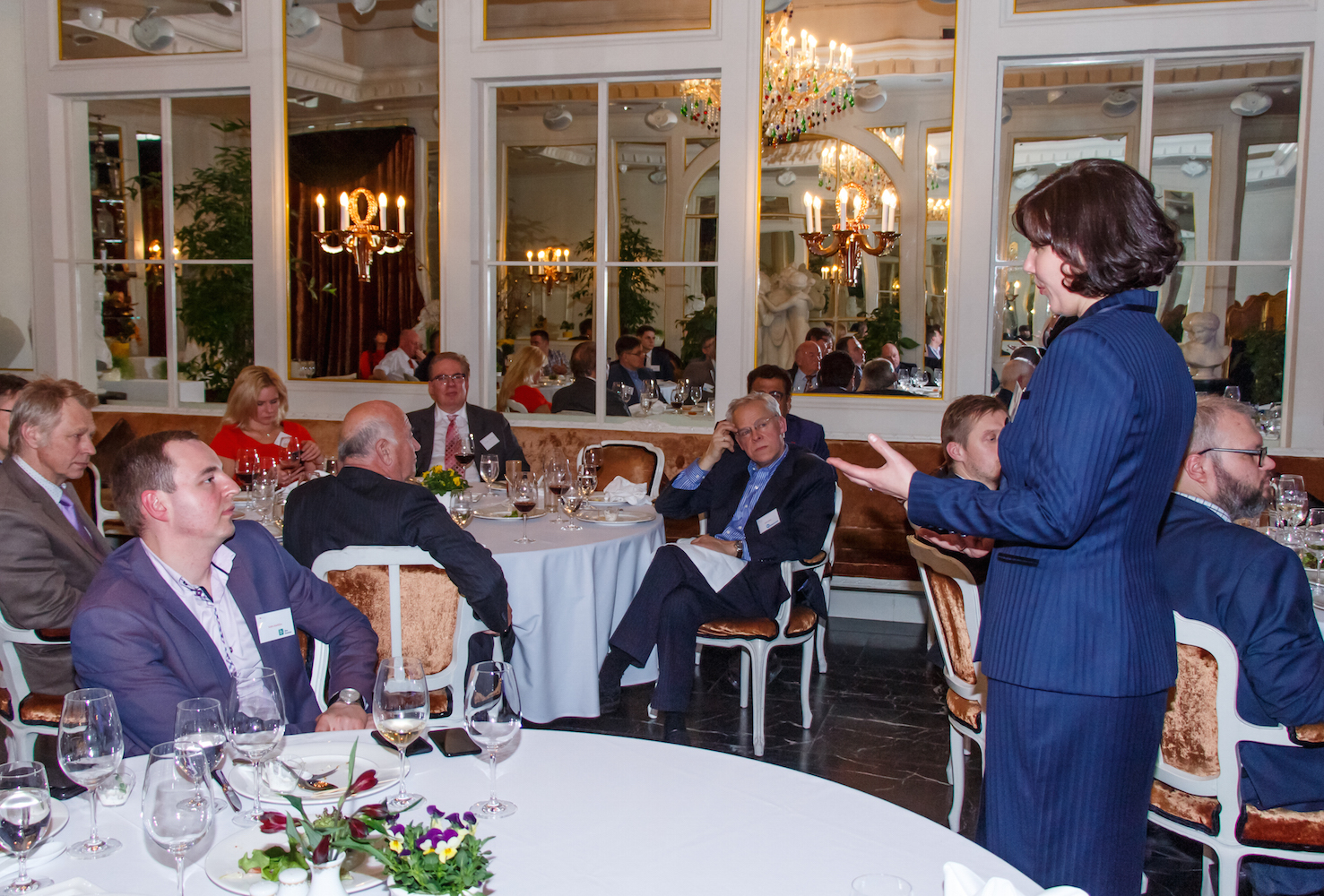 Mrs Reizniece-Ozola made a good impression in dealing with these issues and displayed that she took in what was said, and explained her position well on the issues. Clearly progress is being made, choices need to be made and more work needs to be done. This event brought the CanCham into the loop for dialogue with the Ministry on issues of concern to all of us. Apparently there is an organization connected to VID that allows input from entrepreneurs. The CanCham will follow up on this.
The whole meeting was like a breath of fresh air and had an openness about it. The thirty odd entrepreneurs appeared quite satisfied with the result. Those present particularly recognized her effort to discuss issues not only during the formal part, but also after. The Minister sat down with each person that wanted to speak to here one-on-one to discuss their situation.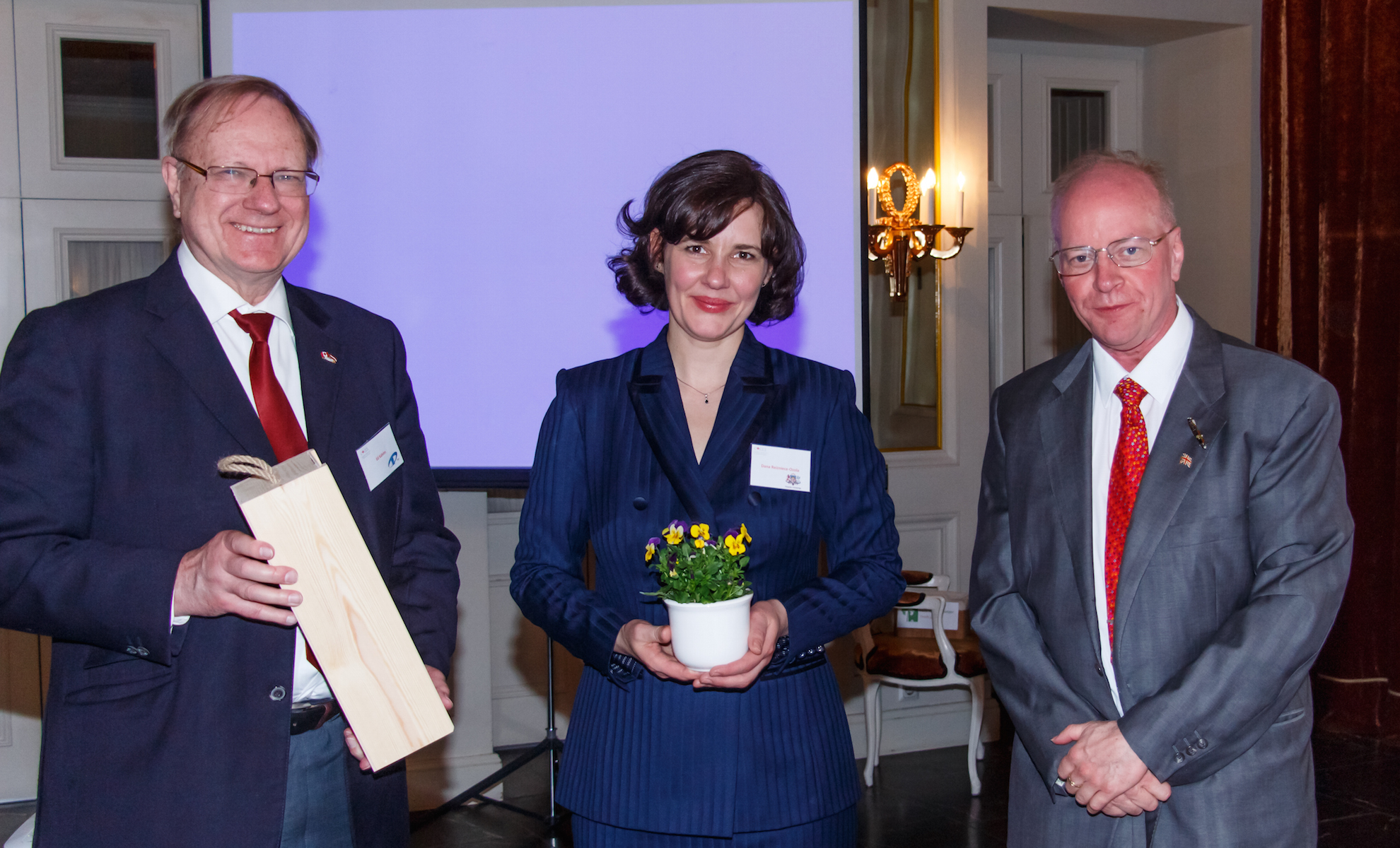 We thank Mrs Reizniece-Ozola for her explanations, her patience and for the time spent with us. This was a good event for our members.
The evening was supplemented by great food provided by the Grand Palace Hotel and the good effort on the part of hotel staff to create a good atmosphere.
Thanks to all for the pleasant and informative experience.
Please follow http://cancham.lv/news and www.facebook.com/canchamlatvia/ for updates.
| | |
| --- | --- |
| | |
---
Back