Report on Canada's 153rd birthday with the CanCham in Latvia
05.07.2020


---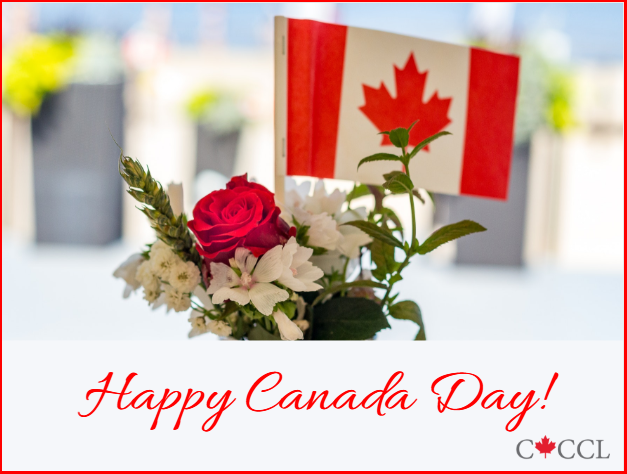 37 members and friends attended CanCham's Canada's 153rd birthday celebration on Thursday, July 2nd on the Terrace of the Pullman Riga Old Town Hotel, Jçkaba iela 24, Riga, www.pullmanrigaoldtown.lv/. Finally! We had a chance to meet in person since February and the start of the COVID-19 state of emergency - outdoors, and of course, observing COVID-19 restrictions.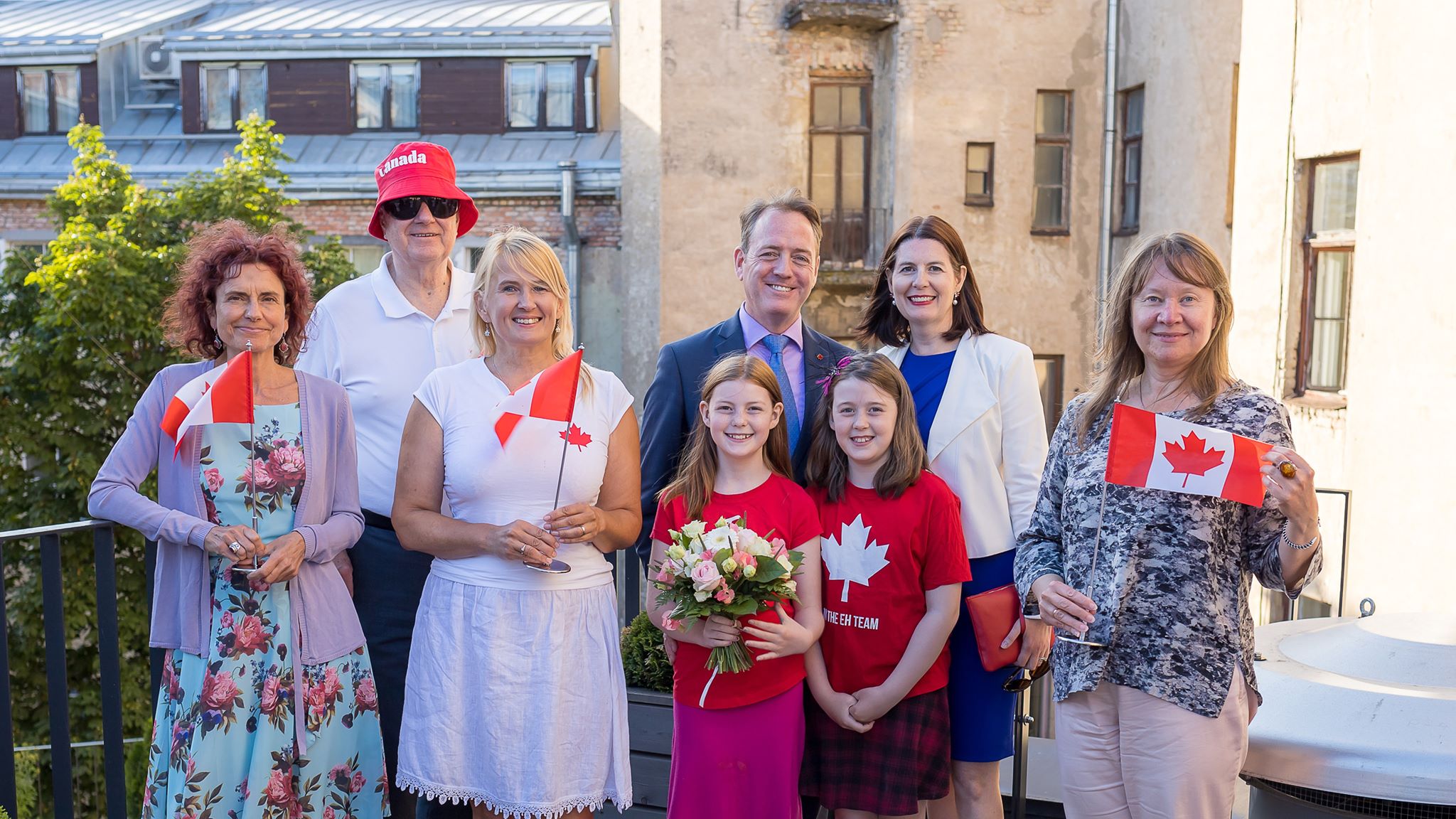 In his welcoming remarks, Ed Kalvins recognized CanCham's Corporate Contributing members, Exupery International School (https://exupery.lv/) represented by Nigel Leigh Schofield and Aleksandra Oguroka, and Savoie Arbitration (https://savoiearbitration.com/), and Senior Corporate members Indian Raja represented by Sunny Motwany (http://indianraja.lv/), Singh's Restaurants (http://www.singhs.lv/) and Energolukss (www.energolukss.lv).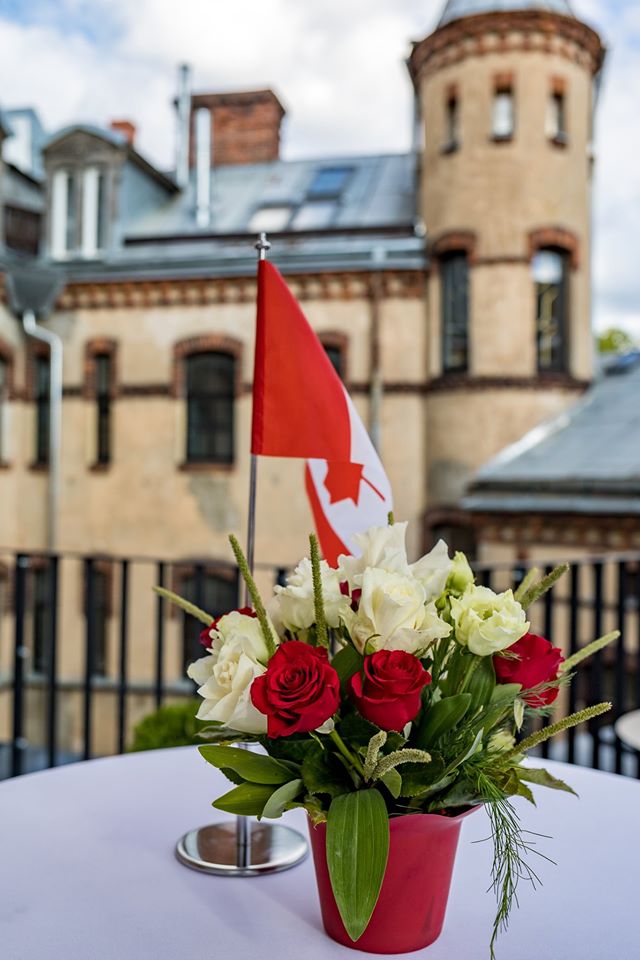 We were pleased to be joined by H.E. Kevin Rex, the Canadian Government Ambassador to Latvia and family. Before his toast to Canada, the Ambassador explained the effect of the COVID-19 situation on embassy operations, and that this had, in fact, affected embassy operations and the in-person Canada Day celebrations resulting in the biggest #CanadaDay party outside of Canada with a virtual celebration this year titled "Avec Amour du Canada / Love From Canada". The Ambassador also presented the CanCham with eight elegant Canadian table flags that we will proudly display in future meetings.
A bouquet of flowers was presented to Isla Rex (daughter of the Ambassador) on the occasion of her Canada Day birthday.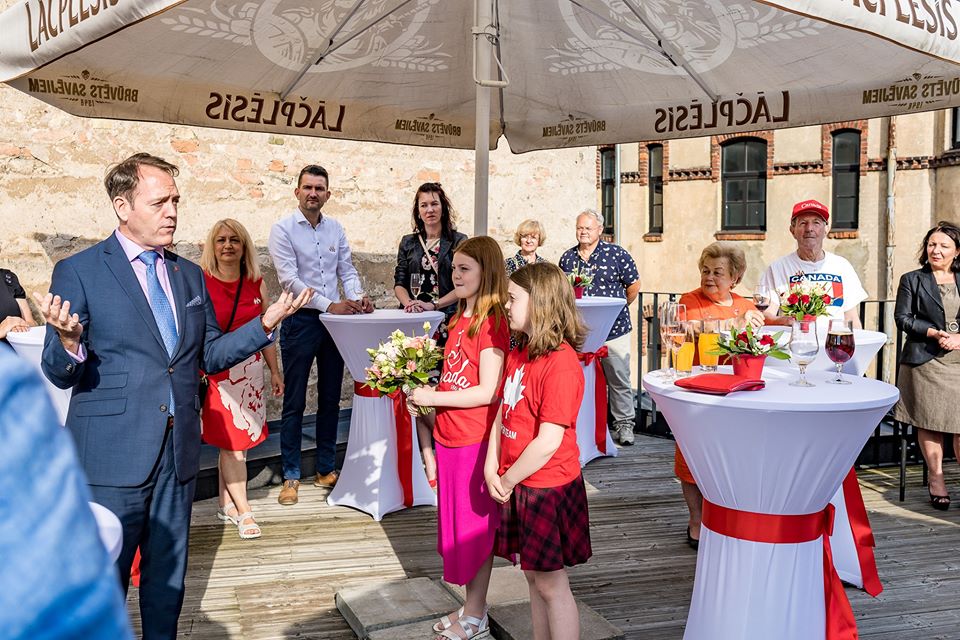 We thank our sponsors: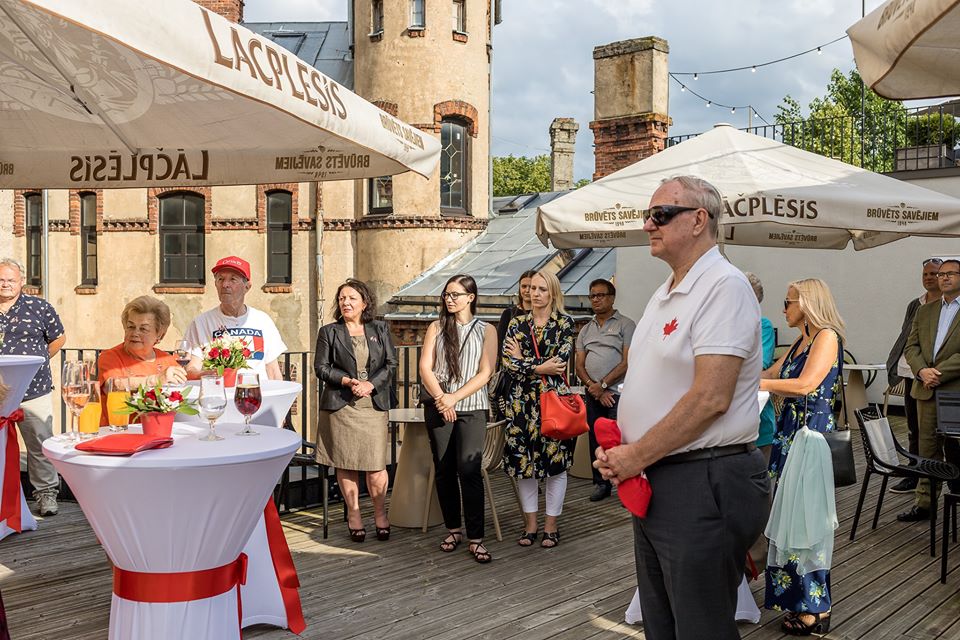 And so, 153 years of Canada is behind us, and we look forward to the next year.
Please follow http://cancham.lv/news for updates.
---
Back