Report on Canada's 152nd birthday with the CanCham in Latvia
01.07.2019


---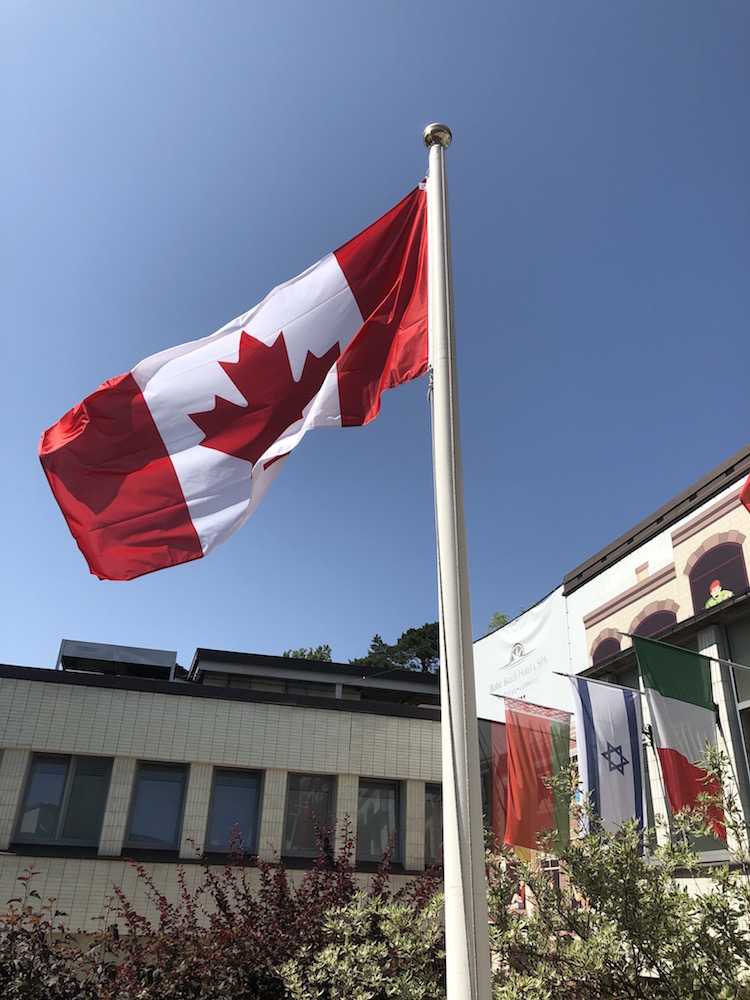 Please see pictures at
https://www.facebook.com/pg/canchamlatvia/photos/?tab=album&album_id=2466173630112501
Over 30 members and friends attended CanCham's Canada's 152nd birthday celebration on Sunday, June 30th, 2019 at the Baltic Beach Hotel & SPA, Jűras iela 23/25, Jűrmala, www.balticbeach.lv
In his welcoming remarks, Ed Kalvins recognized CanCham's first Corporate Contributing member, Exupery International School (https://exupery.lv/) represented by Anna Barabanova and Aleksandra Oguroka, and Senior Corporate member – Singh's Restaurants http://www.singhs.lv/.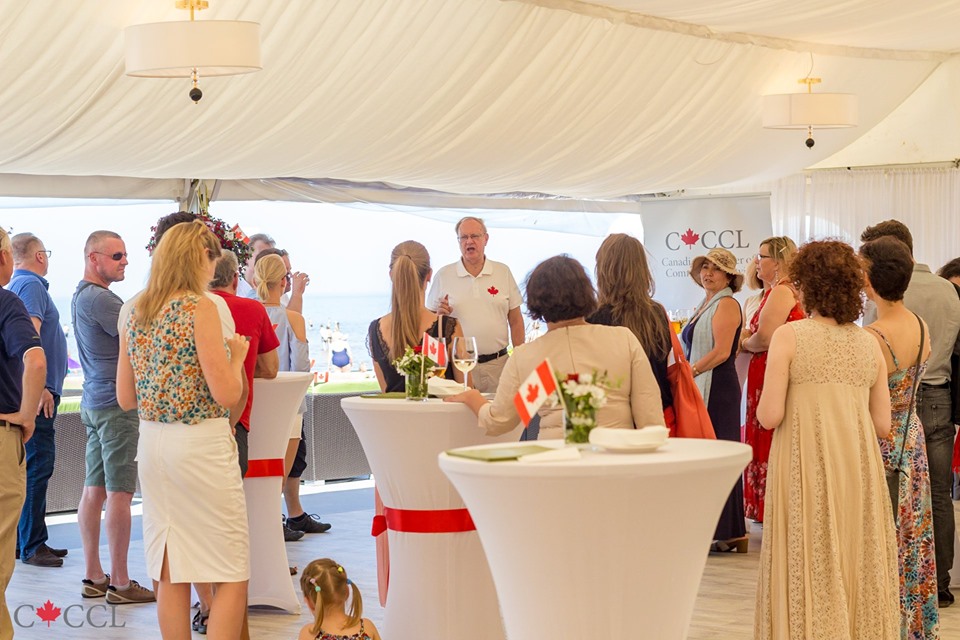 This event was an excellent setting for future CanCham Canada Day celebrations. The feeling was that a tradition has been started in keeping with Canadian traditions where-by many Canadians celebrate the Canada Day long weekend with a trip to the cottage to enjoy a relaxing time at the lake with traditionally Canadian food and beverages. And so it was – the sea shore, sun and beach were complemented by the Baltic Beach Hotel's exclusive surroundings, with shade being provided by the large tent and outdoor lounging area for those wishing to chat while basking in the sun, all within meters of th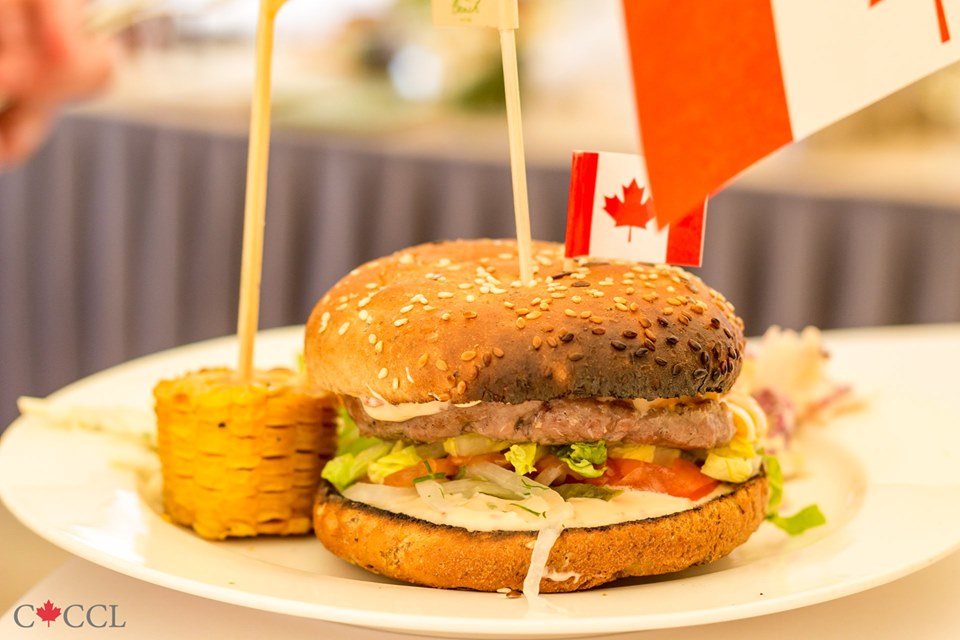 e Baltic Sea. What a view! And then there was the food – hotdogs, hamburgers, chicken wings and a selection of salads complemented by a luscious desert. Well! Traditional food made into an exotic experience by an enthusiastic chef. OK, so it wasn't quite the simple meal we are normally used to – but it was nice to be pampered, and the food was excellent. Thanks to Marko Hytonen (General Manager), Oleg Blinov (Sales Director) and the staff of the Baltic Beach Hotel for a relaxing and enjoyable experience at an exclusive venue. Next year we hope to build on this by providing activities for the kids and water related activities for all. Simply a fantastic experience!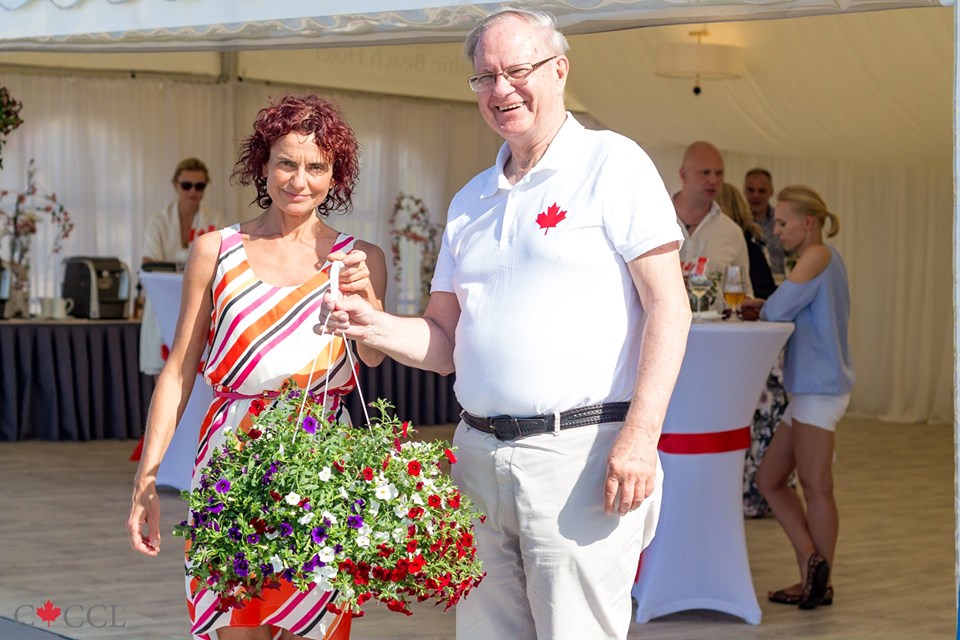 We were pleased that Irene Cirule, Commercial Officer of Canadian Embassy in Latvia represented the Canadian Embassy and we presented her with a potted plant from our member Z/S Medigas https://www.facebook.com/ZSMedigas/ who also sponsored our table decorations, with the stand-up tables themselves being provided by and sponsored by rgBrasa (https://www.facebook.com/rgbrasa/).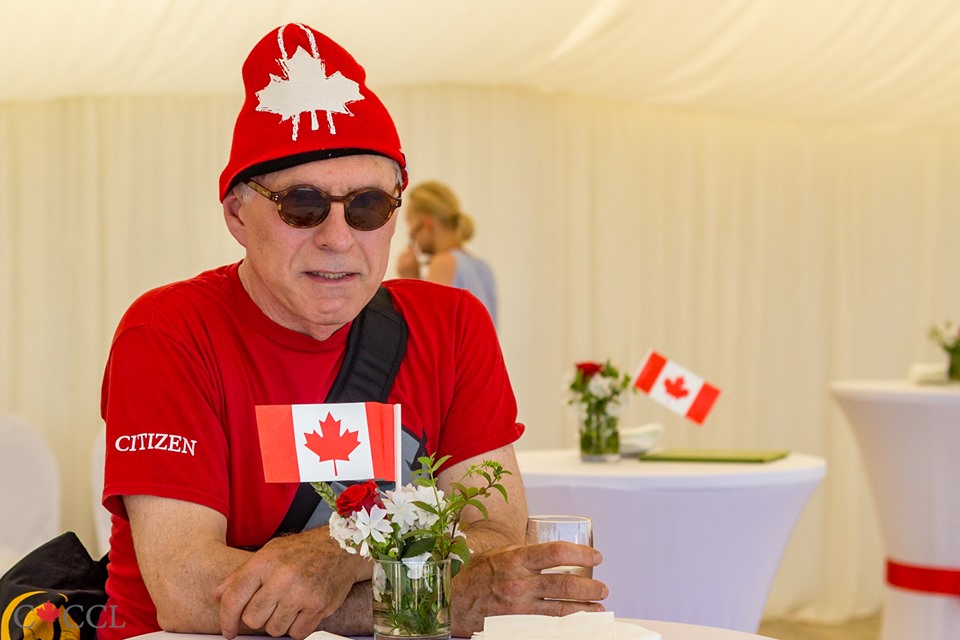 And so, 152 years of Canada is behind us, and we look forward to the next year.
Please follow http://cancham.lv/news for updates.
---
Back