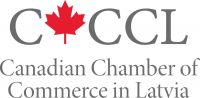 Annual Members Meeting
View comments (0)


26.09.2014


---
Notice of Annual Meeting
Dear CanCham members and friends. We would like to invite you to the upcoming CanCham Annual Meeting. Please feel free to pass this notice on to others sharing a Canadian connection should they not have received this notice.
Place: Muitas 1, Kronbergs & Čukste Offices,
Date: Wednesday, October 8th, 2014
Time: 18.00
Cost: None
Language: English

Registration: www.cancham.lv/register
e-mail: info@cancham.lv
or telephone: +371 29208166
Agenda
1) Election of a chairman, secretary for the annual meeting
2) Report of the Board of Directors
3) Election of the President / Chairman of the Board of Directors
4) Election of the Board (5 members)
5) Election of the Audit Committee
6) Future Events
7) Other Items
8) Adjournment
Proxy: If you cannot attend the Annual Meeting but are a member in good standing (ie you have paid your dues), simply inform the General Meeting in writing of who you have given your proxy to.
Membership: Voting privileges are available to members in good standing, this is, those who have paid their membership fees.
---
Back
name: