---
---
---
---
---
---
---
---
---
---
---
---
---
---
Seminar: Energy Efficiency in Buildings: Performance Based Solutions
15.10.2014

The seminar will showcase Canadian approaches to address the pressing need for increased energy efficiency in the Baltics. Similar weather conditions make the Canadian experience particularly useful in meeting efficiency targets while ensuring long-term comfort in multi-family buildings, public buildings and decreasing energy dependency.
more ...
---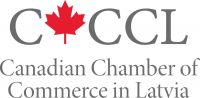 Annual Members Meeting
26.09.2014

October 8th, 2014 Annual Meeting of the Canadian Chamber of Commerce.
more ...
---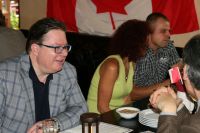 Happy Canada Day!
01.07.2014

more ...
---
---
---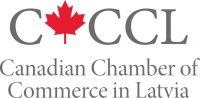 Comprehensive Economic Trade Agreement (CETA) Seminar
10.02.2014

Seminar on the Comprehensive Economic Trade Agreement (CETA) between Canada and the Europe Union on February 10th at 11.00am at the Latvian Chamber of Commerce premises. The seminar has been co-organized by the Embassy of Canada, The Latvian chamber of Commerce and the Canada Latvia Chamber of Commerce. You will learn more about CETA and the opportunities it presents for Canada, the EU, and the Baltic countries.
more ...
---