CanCham PfP Work Group Meetings
06.03.2017


---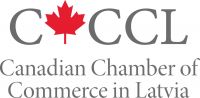 Monday,
March 6th, 2
017
18.30
Singh's Indian Restaurant & Bar
2nd floor, Ģertrūdes iela 32, http://www.singhs.lv/
Dear CanCham Members and Friends,
The CanCham invites you to participate the upcoming Partnering for Profit work group meetings for the following work groups:
Business Support (Inta Cinīte) with Business Promotion (Jan Welitz)
Business Travel, Tourism & Recreation (Karina Krivorota) with Medical Services & Medical Tourism (Kintija Barloti)
Construction Related Services (Ed Kalvins)
The Export group (Eriks Seminovs) will meet at a later date.
Subjects for discussion will include:
partnering strategy with Canadian entrepreneurs,
how to approach the Canadian market,
participation in trade shows in Canada, locally or elsewhere,
presentations to business groups offering CanCham member services,
promotion of CanCham locally, in Canada and internationally (printed materials, social media, video/films)
welcoming visitors to Latvia – receptions, meetings and special events,
We note that EU and Canadian parliaments have passed CETA and that it is expected to be provisionally implemented in April. We also are very much aware of the arrival of Canadian NATO personnel, most of which are expected by June, 2017. The CanCham is now organizing its members to take advantage of CETA and other international opportunities that keep presenting themselves, as well as to position themselves to serve the local market.
Members may chose which group they wish to participate in.
Come join the discussion.
Refreshments (food and drink) will be available to be purchased. We hope you enjoy the Indian cuisine.
Program:

18.30 Arrivals / Networking

19.00

Introduction and agenda – Ed Kalvins

19.15

Assemble action plans to develop sales (in work groups chaired by work group leaders)

Yours Sincerely,
---
Back